Trinity Western Alumni Association
Group Benefits Application
---
Get help attracting talent and compensating your employees with affordable, cost-effective group benefits plans based on the size of your organization and your employee's needs.

The best group benefits plan starts with your specific needs. Complete this form and Benefits by Design (BBD) Inc., and Schmunk Gatt Smith & Associates will help you build the best benefits plan for your organization.



Meet
your Advisor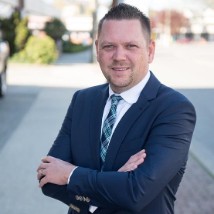 Jordan Froelich
Associate at Schmunk Gatt Smith & Assosciates
A Trinity Western University alumni himself (class of 2002), Jordan Froelich and Schmunk Gatt Smith & Associates (SGS) are pleased to partner with the TWUAA to offer members the buying power and rate stability that Association plans offer. TWUAA will financially benefit from this collaboration. This is a great way to give back to the Alumni Association.

SGS specializes in Group Association Plans. Such plans include the Federation Association Benefit Plan, The Link Association Benefit Plan, BC Landscape, and Nursery Association, Irrigation Industry, Flowers Canada and the BC Horticultural Association.