Best-in-class group insurance plans
Attract and retain your employees with affordable, customizable, and easy-to-use group insurance plans with Benefits by Design.
Find your plan
BENEFITS TO EVERY BUSINESS
Customizable group insurance plans to meet the needs of any organization, from one employee to 100 or more.
DESIGN YOUR GROUP'S PLAN
Choose the benefits solutions that keep your employees
healthy, wealthy, and happy.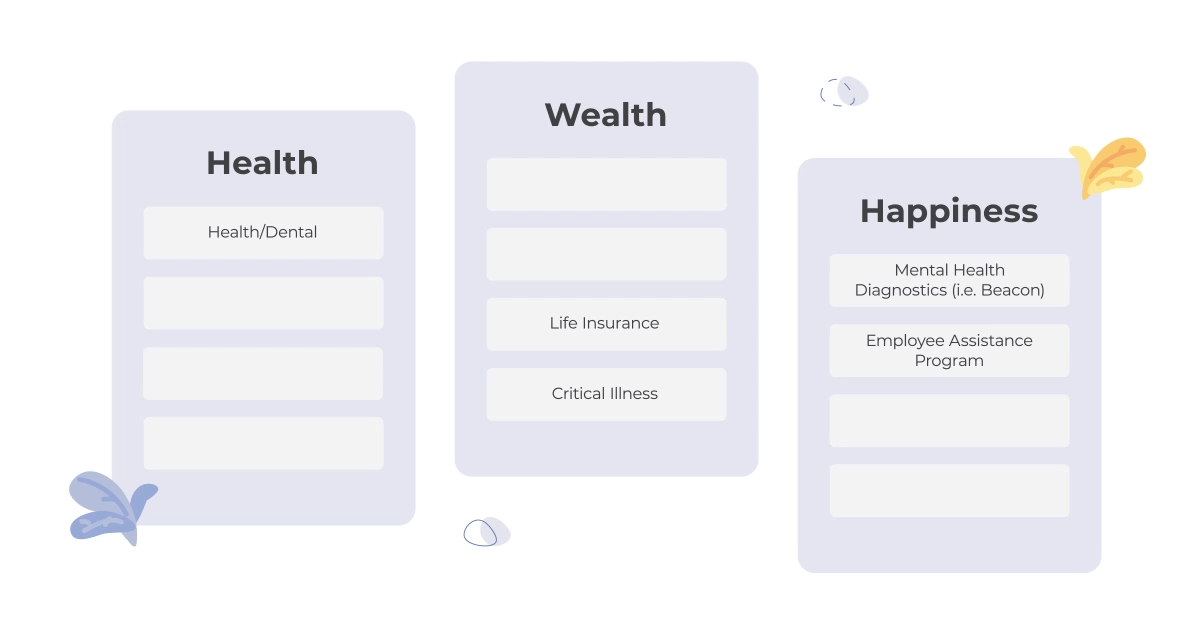 Your BBD Team
Partnering with your Advisor
We work with your group-focused Advisor to design and roll out the best benefits plan for your organization. They'll advise you, we'll take care of everything behind-the-scenes, and together, we'll build a benefits plan that works for you and your employees.
Count on your BBD Team
Get help navigating your benefits plan from your BBD team! Your BBD Client Manager and Client Service Specialist are available to help you manage your employee benefits plan with ease. You'll have a single point of contact who's deeply knowledgeable about your business and your specific benefits plan.
Real people answering the phones!
When you call us, a real person answers the phone. We pride ourselves on our customer service and our ability to answer questions in-house with knowledgeable staff. No automated phone systems – just people, happy to help.