Culture & Careers
Working at BBD is not like working at any other group benefits insurance administrator. We are committed to Helping Working Canadians, starting right here with every member of our team.
Our supportive team environment creates a willingness and confidence to take risks; to try new things, to experiment, and to innovate. At BBD we call that "coming to the edge", taking a deep breath, and jumping.
BBD makes my health
& wellness a priority
BBD is an amazing environment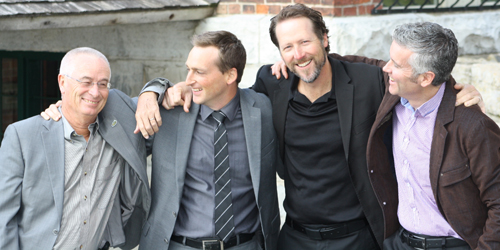 Being a part of the BBD team means you're more than just an employee. It means you are an integral part of our organization.
We are proud of the culture we have created as we continue to balance hard work and celebration.
Achievements
Employee Recommended Workplace

Employee Recommended Workplace

Employee Recommended Workplace

Employee Recommended Workplace

Best Small and Medium Employers in Canada

Our Teams
Application Development
We build, maintain, and support our proprietary software that enables our employees and customers to administer benefits.
Client Services
We help our Plan Administrators and Plan Members understand all aspects of their employee benefits plan. We bridge the gap between insurance products and our clients.
Finance
Show us the money! We are responsible for the financial transactions of the organization, including incoming funds and outgoing expenses.
Human Resources
We are THE resource for BBD employees. We try new things, challenge conventional workplace norms, and build employee and organizational capabilities.
Information Systems
Computers, phones, internet, cybersecurity – we keep the wires in the walls and all of the systems and services running.
Marketing
It goes without saying, but we're very social! We take charge of engaging our communities and creating tools and resources to support the growth of the BBD brand.
New Business
We work with a lot of numbers and data, but we have a creative mindset! We provide quotes to our Advisor partners to propel BBD and our Advisor's growth forward.
Partnership Development
When opportunity knocks, we're the ones that answer! We're responsible for building our national distribution network by deepening relationships with new and existing Advisors.
Underwriting
We analyze risk for a living! Whether looking at a new quote or renewing our in-force business, we work with our suppliers to ensure that we remain competitive.