Back
Case Study: Should Your Employee Benefits Plan Include Medical Cannabis?
By: Benefits by Design | Wednesday March 15, 2017
Updated : Monday December 14, 2020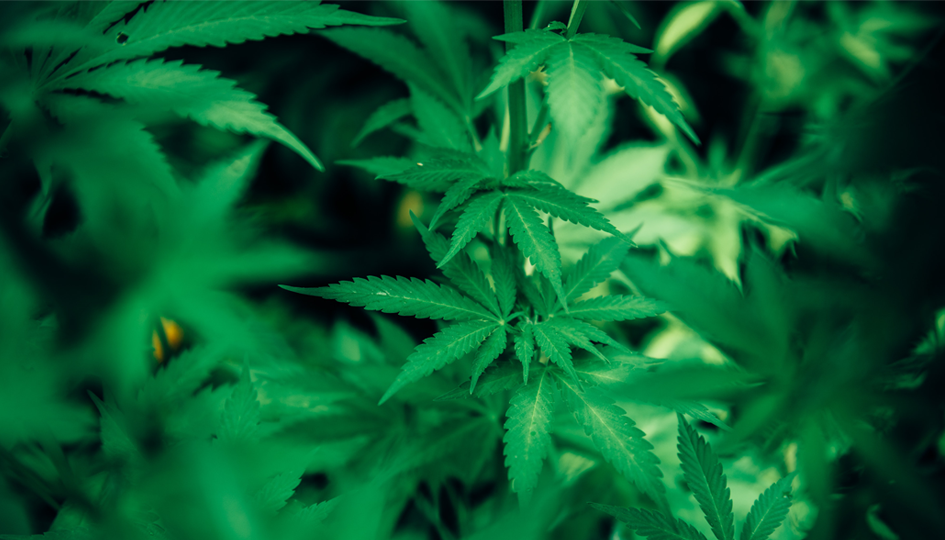 In early 2016, Benefits by Design (BBD) Inc. we encountered a situation we hadn't been in before. An employer wanted to add medical cannabis coverage to their employee benefits plan.
Since then, we've seen more interest in this kind of coverage. However, at the time, we had to knuckle down and do a bit of research and creative problem-solving. What unfolded in the following weeks was considerable learning about the cannabis industry! For instance, the differences between it and recreational cannabis, and ultimately, how cannabis can be successfully integrated into an employee benefits plan.
Medical vs. Recreational Cannabis
So what is the difference between medical and recreational cannabis?
Health Canada regulates medical cannabis usage and distribution. Under the Access to Cannabis for Medical Purposes Regulation (ACMPR), only a limited number of Licensed Producers are authorized to sell it.
Since it's legalization in October of 2018, perceptions of recreational cannabis have shifted. Recreational cannabis obtained through legal dispensaries is safer than its illegal counterpart, now that it, too, is regulated by the Government.
What Does it Treat?
Physicians prescribe medical cannabis to treat a variety of ailments and illnesses, including (but certainly not limited to):
Depression, PTSD and Anxiety disorders
Chronic pain
Crohn's and Colitis
Epilepsy and Seizures
Multiple Sclerosis
Cancer
Nausea and Vomiting
Fibromyalgia
Arthritis
Alzheimer's Disease
Glaucoma
Parkinson's disease
Can Cannabis be Covered by an Employee Benefits Plan?
The short answer is — yes, but not by all plans.
As part of our research in order to accommodate this particular employer's wish, we discovered that cannabis can be used to treat a number of medical conditions, including cancer, multiple sclerosis, and Crohn's disease.
However, there is a not insignificant barrier to having Insurer's cover it. Medical cannabis does not have a Drug Identification Number (DIN). Insurers rely on a DIN, making standard coverage for cannabis, (even for medical purposes) difficult, if not impossible.
How, then, can employers provide coverage for this Health-Canada approved, proven medical solution that the Canada Revenue Agency (CRA) deems a medically eligible expense?
Health Care Spending Account (HCSA)
In the absence of a DIN, a Health Care Spending Account (HCSA) can provide coverage for medical cannabis. HCSAs provide a set dollar amount per employee to use on eligible expenses as determined by the CRA, including cannabis for medical purposes.
However, an HCSA is generally set up with smaller amounts for employees to access (for example $1,000/year) that might not necessarily cover the annual cost of medical cannabis. So to provide coverage for cannabis for the year, an employer would have to provide a substantial sum of money to each employee.
And there's another thing to consider here — HCSAs are eligible for more than just medical cannabis. Increasing the limits to accommodate employees using cannabis for medical purposes would have considerable cost consequences. The increase would apply to the entire class of employees, allowing them access to significant sums of money for other eligible expenses. Examples could include massage and Dental Insurance — and that can get costly quick.
The Benefits by Design Solution to Cannabis Coverage
In this case, we came up with a creative solution to provide exclusive medical cannabis coverage. We created an HCSA limited only to that coverage, while offering a second HCSA that could be used for other eligible expenses.
In this way, we were able to provide the coverage the employer was after without exposing them to significant cost risks. As a result, we created a flexible solution that not only met the client's needs but successfully incorporated an emerging medical solution into a benefit plan to help employees maintain their health. From our perspective, helping working Canadians by providing support and coverage for their medical needs is a win.
The Growing Cannabis Trend
There is no question that demand for and awareness of medical cannabis is growing quickly. As stigma declines and the legalization of its recreational counterpart becomes a part of Canada, you can expect to see cannabis for medicinal use increase.
Many Canadians receive a cannabis prescription for medicinal use. Consequently, many employees would appreciate seeing it included as a dimension of their total compensation package.
Benefits by Design recommends anyone seeking additional insight into licensed producers of medical cannabis look into MedReleaf. They are the first ISO-certified cannabis company in North America and the leading licensed producer in Canada. MedReleaf connect patients with cannabis in a safe, secure, and regulated system. They are also the first Licensed Provider in Canada to have cannabis available in capsules, a format favoured by physicians and patients alike as it allows for more consistent dosing.