Back
Scary statistics that will make you rethink not having critical illness insurance 
By: Benefits by Design | Tuesday October 31, 2023
Updated : Monday October 30, 2023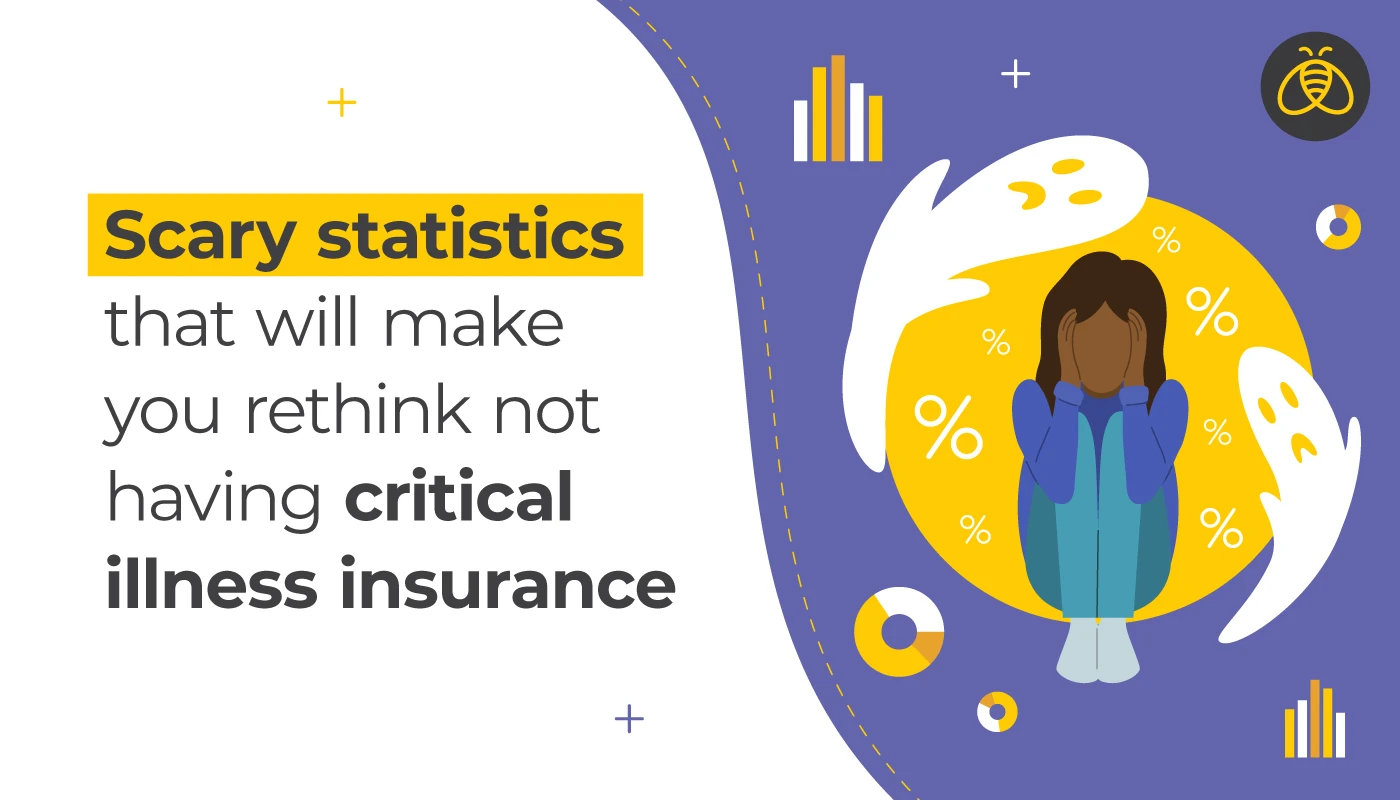 For Halloween this year, we've gathered some scary statistics to make you reconsider whether or not to provide critical illness coverage. Understanding the risk of being diagnosed with a chronic disease or illness shows how critical illness insurance can help Canadian employees who are battling with one.
Scary statistics on cancer
Cancer can strike anyone, at any time in their life. And unfortunately, even the most seemingly healthy person can be diagnosed with cancer. Here are some alarming statistics on cancer in our country: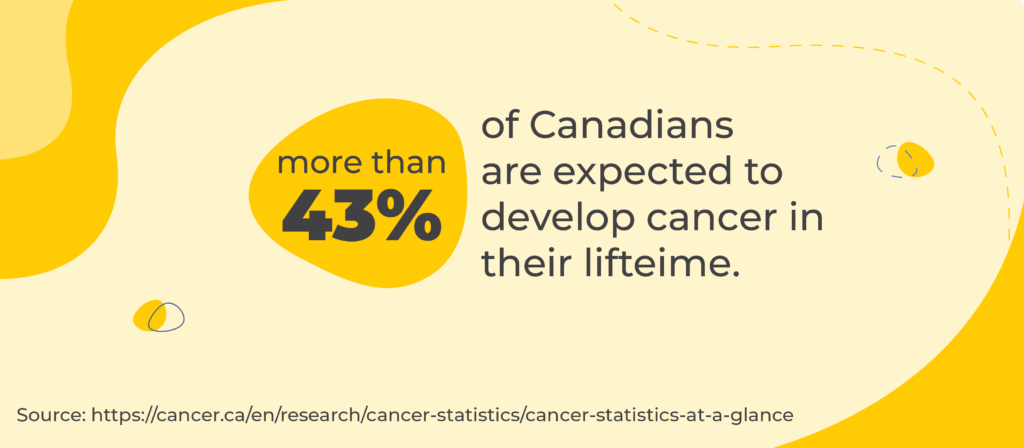 Cancer is the number one cause of death in Canada – accounting for 30% of them. 1
2 in 5 Canadians (44% of men and 43% of women) are expected to develop cancer during their lifetime. 1
Between 2015 and 2030, the number of new cancer cases diagnosed is expected to increase by about 40%. 1
Lung, breast, colorectal and prostate cancer are the top four cancers in Canada, and account for 46% of diagnosed cases. 1
In 2018, more than 1.5 million people in Canada were living with cancer or coping with the aftermath2.
Critical Illness and Chronic Disease Statistics in Canada (bbd.ca)
Scary Statistics on Heart Disease and stroke
Heart disease and stroke are some of the deadliest non-communicable diseases in the world. Non-communicable means that it is not passed directly from person to person. And Canadians are not immune.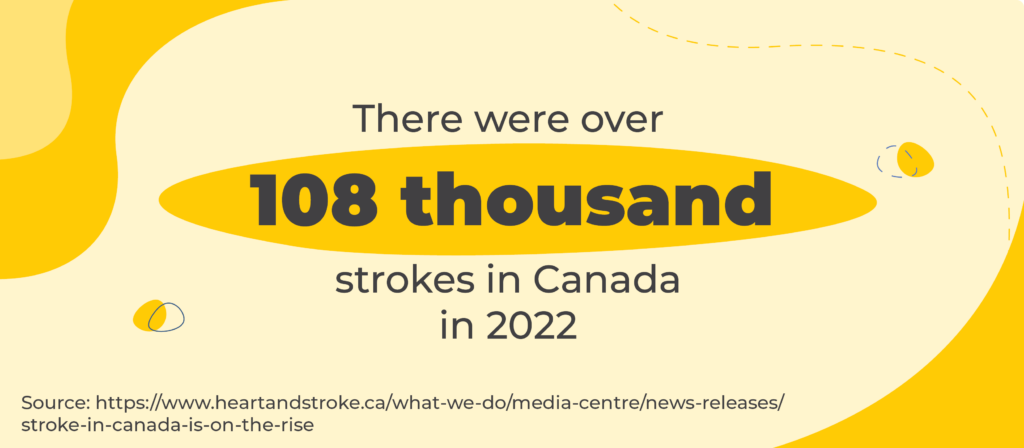 New data shows the annual number of strokes in Canada has increased from 62,000 in 20183 to over 108,000 in 20224.
The leading cause of stroke is high blood pressure, or hypertension. Twenty-five percent of Canadian males and 21% of females have hypertension5.
There are 35,000 cardiac arrests cases every year in Canada6.
1 in 12 (about 8% of) Canadian adults over 20 live with a diagnosed heart disease7.
14 Canadian adults with diagnosed heart disease die every hour7.
Non-communicable diseases accounted for 74% of deaths worldwide in 20198.
Heart Disease Prevention for Employees – Benefits by Design (bbd.ca)
Scary statistics on dementia (including Alzheimer's disease)
It's no secret that dementia tends to affect older people more than younger people. But did you know that women are more affected than men? Alzheimer's disease is the leading cause of dementia, but it does not account for all cases.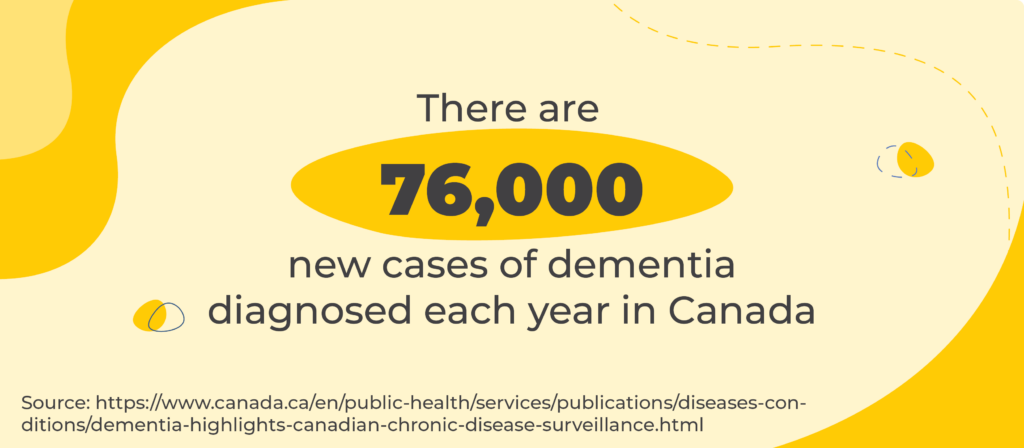 In 2019, the combined medical expenses, lost earnings, and unpaid caretaker costs (which account for approximately 50% of total care costs) were more than USD$1.3trillion.9
"Dementia is currently the seventh leading cause of death and one of the major causes of disability and dependency among older people globally."10
Each year in Canada, 76,000 new cases of dementia are diagnosed11.
By the year 2030, there is expected to be almost 1 million Canadians living with dementia12.
87% of caregivers wish that more people understood the realities of caring for someone with dementia12.
About two-thirds of Canadian seniors living with dementia are women12.
"Dementia was associated with high levels of overall disability and specific functional impairments." Almost 60% of people living with dementia are mobility impaired, and 37% reported they are in moderate or severe pain and discomfort11.
Employers can give their employees peace of mind by providing them with critical illness insurance: "An insurance policy that pays out a lump sum if the policyholder is diagnosed with a critical illness, such as stroke, cancer, or heart disease." – Benefits by Design Dictionary blog 
The critical illness benefit is flexible
Critical illness insurance is one of the most flexible benefits for employees if they need to make a claim. It provides them with a lump sum benefit – to use however they wish – should they be diagnosed with one of the critical conditions covered under the plan.
And when we say to use however they wish, we mean it! Hence why it's so flexible. An employee could use it to retrofit their house with mobility devices to assist them getting around. It can be used to cover the cost of medication, or to cover regular monthly bills. Or it can even be used to go on vacation and spend time de-stressing – the sky's the limit, it's their money once paid. And it's a tax-free benefit, so the employee does not have to pay taxes on the amount they receive.
Employees with critical illness coverage know that should the worst occur, their finances won't turn into a scary monster. And this can help with employee productivity, engagement, and retention. We hope these scary statistics don't keep you up tonight. 
References:
1 – Canadian Cancer Society: Cancer statistics at a glance. https://cancer.ca/en/research/cancer-statistics/cancer-statistics-at-a-glance
2 – Canadian Cancer Society: Canadian Cancer Statistics: A 2022 special report on cancer prevalence: 2022_prevalence_report_final_en.pdf (cancer.ca)
3 – Heart and Stroke Foundation: Lives disrupted: The impact of stroke on women. strokereport2018.ashx (heartandstroke.ca)
4 – Heart and Stroke Foundation: Stroke in Canada is on the rise. Stroke in Canada is on the rise | Heart and Stroke Foundation
5 – Statistics Canada: Blood pressure for adults, 2016-2019. Blood pressure of adults, 2016-2019 (statcan.gc.ca)
6 – Heart and Stroke Foundation: Saving lives. Saving lives | Heart and Stroke Foundation
7 – Government of Canada: Heart disease in Canada. Heart Disease in Canada – Canada.ca
8 – WHO: Non-communicable disease. Noncommunicable diseases (who.int)
9 – Alzheimer's Association: the worldwide cost of dementia in 2019. The worldwide costs of dementia in 2019 – Wimo – 2023 – Alzheimer's & Dementia – Wiley Online Library
10 – WHO: Dementia. Dementia (who.int)
11 – Dementia in Canada, including Alzheimer's disease. Dementia in Canada, including Alzheimer's Disease: Highlights from the Canadian Chronic Disease Surveillance System – Canada.ca
12 – Alzheimer's Society: Dementia numbers in Canada. Dementia numbers in Canada | Alzheimer Society of Canada