Back
8 Ways Volunteering Benefits Employers and Employees
By: Benefits by Design | Thursday April 19, 2018
Updated : Tuesday December 15, 2020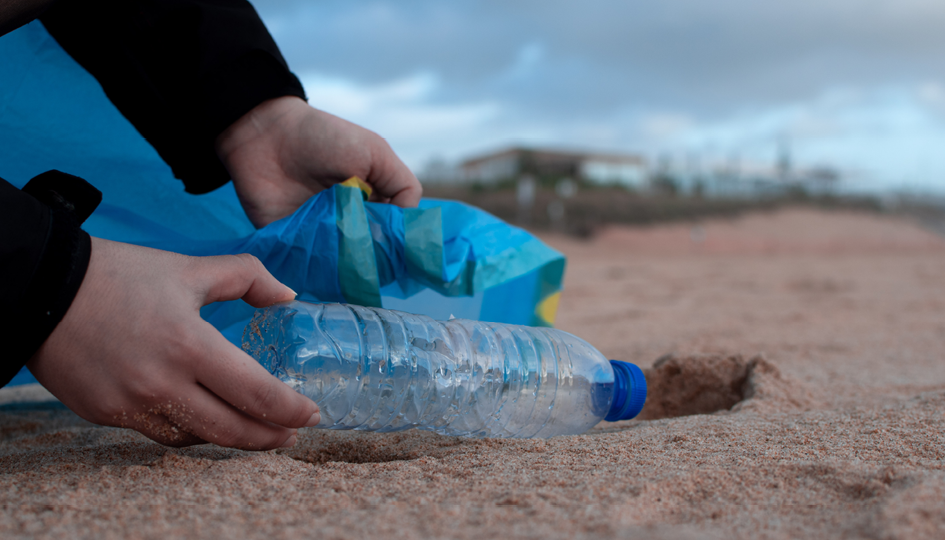 Spending time and effort volunteering in the community benefits everyone from the volunteer, the community, and even employers!
At Benefits by Design (BBD) Inc., we believe in the positive benefits of volunteering. We provide every employee 7 paid volunteer hours to do so, and we're proud to say that those hours are well utilized.
The Benefits of Volunteering
Volunteering in your community benefits everyone involved; it's a win-win-win for employers, employees and the volunteer organizations. Below are some examples of what employers and employees gets through volunteering.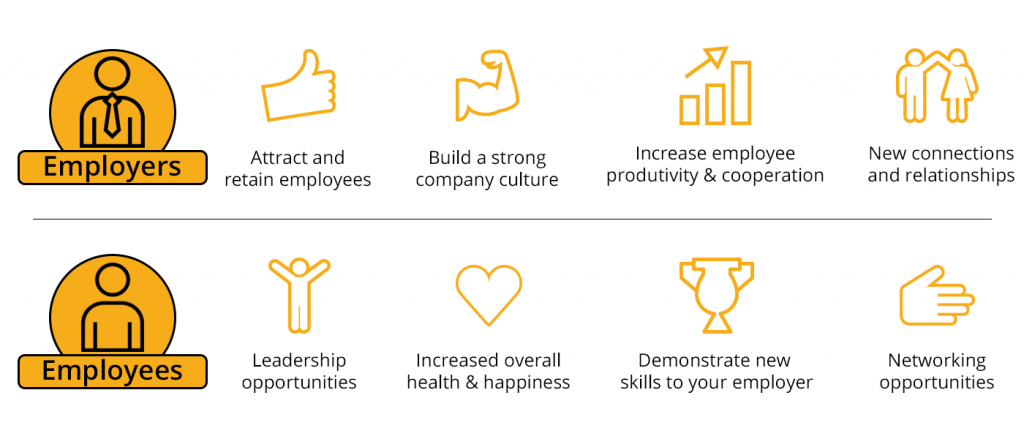 Benefits of Volunteering for Employees
When employees are happier, more connected and engaged in their own professional development, they're just better employees. That's what volunteerism can provide!
#1. Provides Leadership Opportunities
Community volunteerism creates opportunity for leadership, which actually benefits the employee as well as the employer!
Opportunities to run local initiatives, charity drives, or organize fundraisers allows employees to showcase essential skills that directly translate into leadership roles in the workplace.
#2. Increases Overall Health & Happiness
You know that feeling you get when you help someone? Volunteering is like bottling that feeling up and taking a shot of it! Volunteerism is proven to make people happier, more creative, and more engaged.
#3. Demonstrates New Skills to Your Employer
Many volunteering opportunities allow employees to demonstrate skills, such as collaboration, teamwork, organization, and more.
In many cases, volunteering opportunities from a workplace will be in line with the goals and initiatives of the company. So you'll be helping out where it's relevant for your workplace while picking up essential skills. Win-win!
#4. Provides Networking Opportunities
Volunteering allows you to meet like-minded people, particularly in industries similar to your own. Forging connections and building stronger relationships expands your opportunities and horizons!
Benefits of Volunteering for Employers
Employers who build volunteering into their corporate culture bring great benefits not only to themselves but to their employees. When businesses are actively engaged in their community, they gain additional business profile and connections that can lead to exciting new opportunities!
#5. Attracts and Retains Top Talent
Volunteering makes employee happier and more engaged with their work, boosting your retention of top employees. In addition, prospective employees may will volunteerism as a bonus, particularly if it is included as part of their total compensation package as paid volunteer hours!
#6. Builds a Stronger Brand and Corporate Culture
Corporate culture is another tool that is very important in attracting and retaining top talent, and volunteerism is one way to build the kind of culture that employees and employers can both be proud of.
Additionally, volunteer opportunities puts your brand in front of customers and prospective employees in a very positive light, which is always a good thing!
#7. Increases Employee Productivity, Engagement and Collaboration
Volunteering simply makes employees better. it invigorates them and injects them with the kinds of feelings and passion that sparks creativity and inspired decision-making. Happier, healthier employees are more productive, engaged, creative, collaborative — you get the idea.
All of that is a huge benefit to your business and your bottom line!
#8. Forges New Connections and Relationships
Community volunteering allows employers to build relationships within the community, opening up the potential for more collaborations and partnerships with other businesses and local programs.
You'll also get the opportunity to mingle with your potential customers and future employees by promoting your brand in a very positive light.