Back
Work-Life Balance Support Through Lifestyle Spending Accounts
By: Benefits by Design | Tuesday June 14, 2022
Updated : Friday December 30, 2022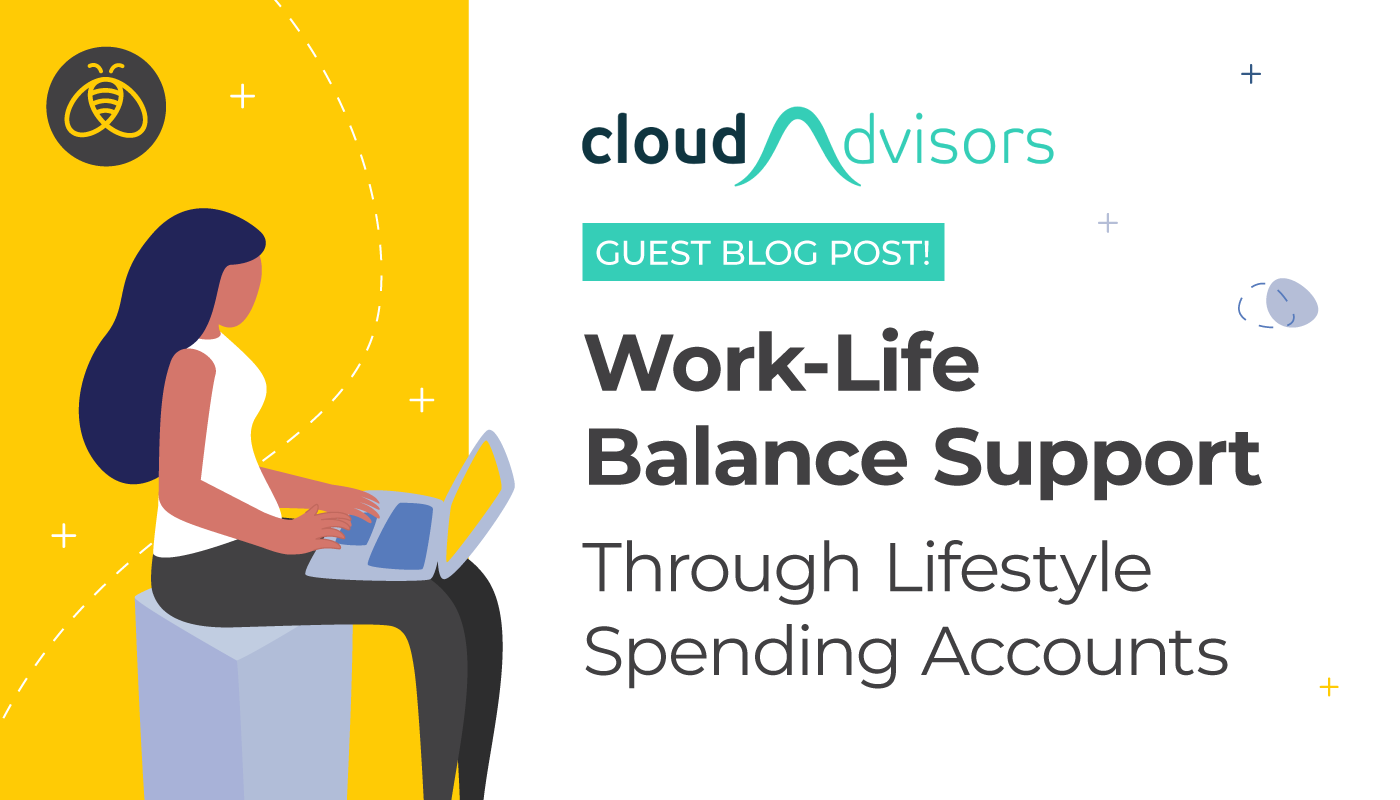 This is a guest post from CloudAdvisors. Learn more about Canada's largest employee benefits marketplace that leverages artificial intelligence to make automated, data-driven decisions.
The lines between work and home have become even more blurred over the last couple of years, and employees are struggling with their work-life balance.
Account-based benefits, such as Health Care Spending Accounts, are becoming a critical component of many benefits packages. However, many HR professionals might not have yet considered adding a Lifestyle Spending Account (LSA) to their benefits mix. As a relatively recent product, LSA's are starting to gain more traction, especially in Canada.
What is a Lifestyle Spending Account?
Lifestyle Spending Accounts (LSA) are a flexible benefit option that funds employee spending for wellness activities. They are also known as Wellness Spending Accounts (WSA's) or Personal Spending Accounts (PSA's) They are taxable as income to employees when they are spent, unlike Health Care Spending Accounts. Through a vendor's system, employers determine how LSA funds can be spent.
It acts as an innovative and cash-free way to reward employees. Similar to a bank account, employers deposit a set amount of money into an employee's LSA. Employees can spend these funds on approved items or services to help with their work-life balance.
Because of this, plan costs for LSA's are pre-determined for all employees. An LSA expense list can be customized to each organization's needs and can include something for all sorts of lifestyles. This could take the form of childcare, pet care, yoga classes, nutrition counseling, life coaching, athletic wear, gym memberships, or something more specific to your industry.  
Spending Account Claims Submissions Deadlines and Carry-Forward Rules and Options
Areas Lifestyle Spending Accounts can cover:
Wellness: nutritional supplements, spa treatments, weight loss programs, athletic therapy, family and marriage therapist, life coaching, health coaching, and midwives.
Fitness: gym membership, gym equipment, fitness classes, personal training, sports leagues and programs, Pilates, yoga, athletic clothing and shoes, season passes to ski-hills and golf clubs.
Travel & Entertainment: movie theatre, meal delivery, team meals, music lessons, hotels, art lessons, concerts, and charitable experiences.
Financial Services: student loan repayment, TFSA, financial planning, RRSP contribution, and RESP contribution.
Transportation: public transit, taxi, gas, car share services, Uber and Lyft, bike share program, and parking.
Kids & Pets: pet insurance, babysitting, childcare services and programs, child tutoring services, pet grooming and pet food.
Education: conferences, seminars, workshops, training, course fees, financial literacy, student loans, and language lessons
In a competitive job market, Lifestyle Spending Accounts (LSA's) can further differentiate your organization by showing you care about employees' work-life balance. Providing employees with an opportunity to take care of their living expenses with various choices available will help build a healthier and more productive workforce. This flexibility is so important, especially when it comes to helping employees proactively manage their wellbeing.