Back
Determining an Employee Benefits Philosophy for a Multigenerational Workforce
By: Benefits by Design | Tuesday April 30, 2019
Updated : Tuesday February 7, 2023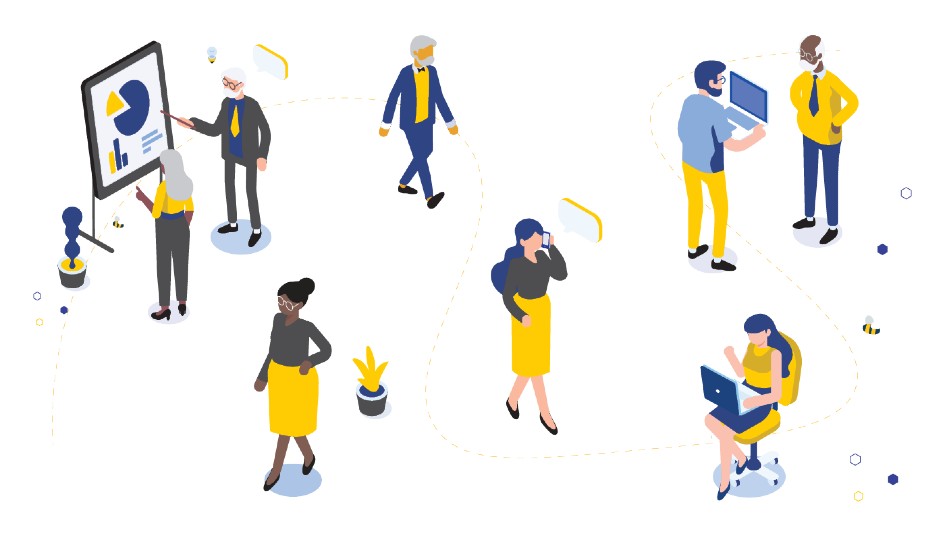 Identifying your benefits philosophy and effectively delivering on it are absolutely key in creating a stellar benefits plan for the multi-generational workforce.
[Free Download] A Guide to Finding Your Employee Benefits Philosophy
Today's workforce is the most diverse we've ever seen. With five different generations working together, employers must be aware of the different wants, needs, values, and even working styles each generation brings—especially as it comes to employee benefit plans.
Before discussing how to design a group insurance plan for everyone, let's look at the five different generations and what makes them unique.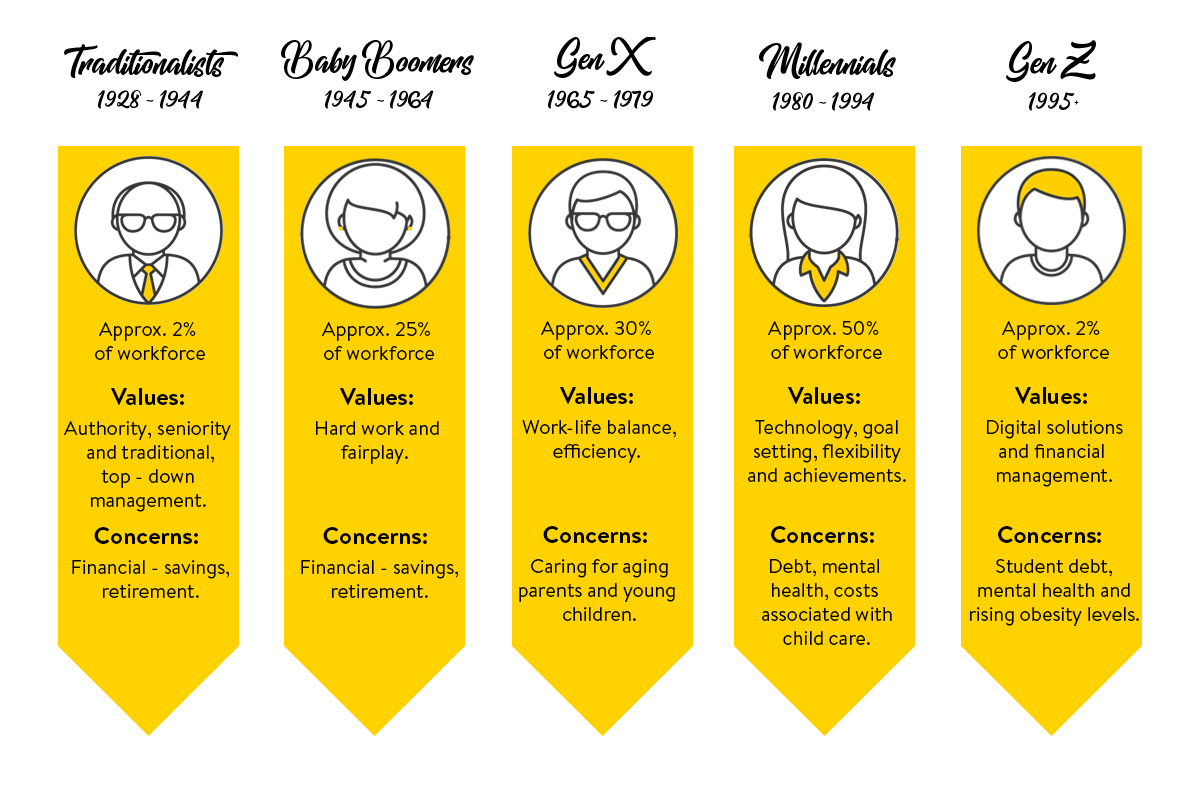 Since each generation is at a different stage of life, what they value will also differ. It's important to evaluate what everyone needs when it comes to their benefits plan!
Take a look at this values spectrum which spans the various generations in the workforce today: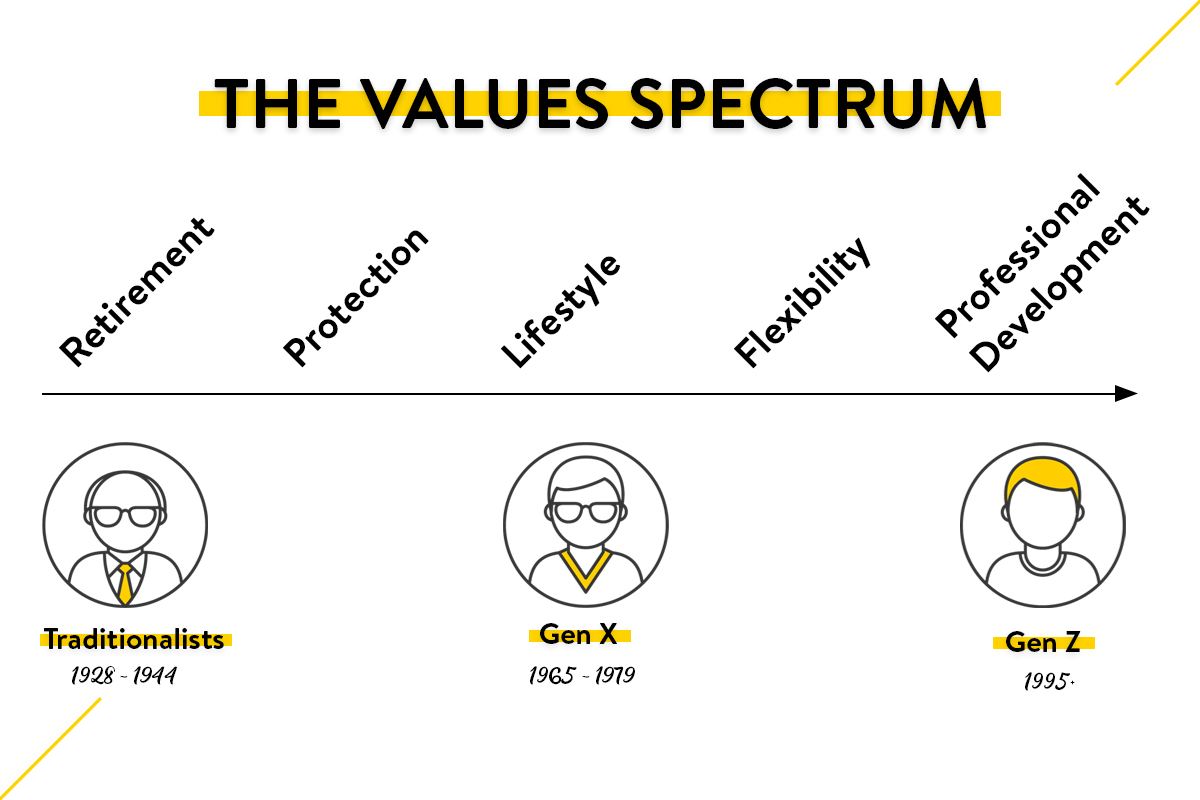 With that in mind, let's talk about designing a benefits plan that makes sense for your organization.
Step #1: Start with Your Benefits Philosophy
Your benefits philosophy is the "why" behind your employee benefits plan. Having a clear benefits philosophy helps ensure you are providing the right coverage for your employees.
A benefits philosophy can be as simple as, "I want to build a plan that makes my business place of choice for job-seekers" or "I want to keep employees happy and healthy."
If you're not sure on your benefits "why," give these three things a try:
#1. Discuss with your employees.
Involve your employees by asking them what they want in an employee benefits plan. Their answers will help you hone in on what the focus of your benefits plan should be.
Consider asking questions like:
What kind of coverage is most important to you?
What kind of coverage did you have with your previous employer?
Do you place more value on benefits like massage and gym memberships, or "just-in-case" benefits like Life and Disability Insurance?
#2. Consider the demographics of your workforce.
Take a look at the people who work at your company. If they're mostly Gen Z and Millennials, you're likely looking to provide more flexible options with a focus on professional development. If they're mostly Baby Boomers or Gen X, you may want to look at more traditional solutions.
7 Employee Benefits for Young Workers (Millennials and Generation Z)
Note: Demographics are an important factor, but it's even more essential to involve your employees and not make assumptions about coverage.
#3. Ask yourself the right questions.
Depending on the answers to these questions, certain benefits solutions will meet those needs better than others.
Do you want to increase employee retention or attract top talent?
Is employee choice and flexibility a consideration in your choice of benefits plan?
Is the prevention of unhealthy behaviours, such as smoking or poor diet and nutrition, a factor?
Knowing your benefits philosophy is an important step in selecting a benefit plan that will work best for your workplace.