Back
7 Employee Benefits for Young Workers (Millennials and Generation Z) 
By: Benefits by Design | Tuesday February 7, 2023
Updated : Wednesday July 12, 2023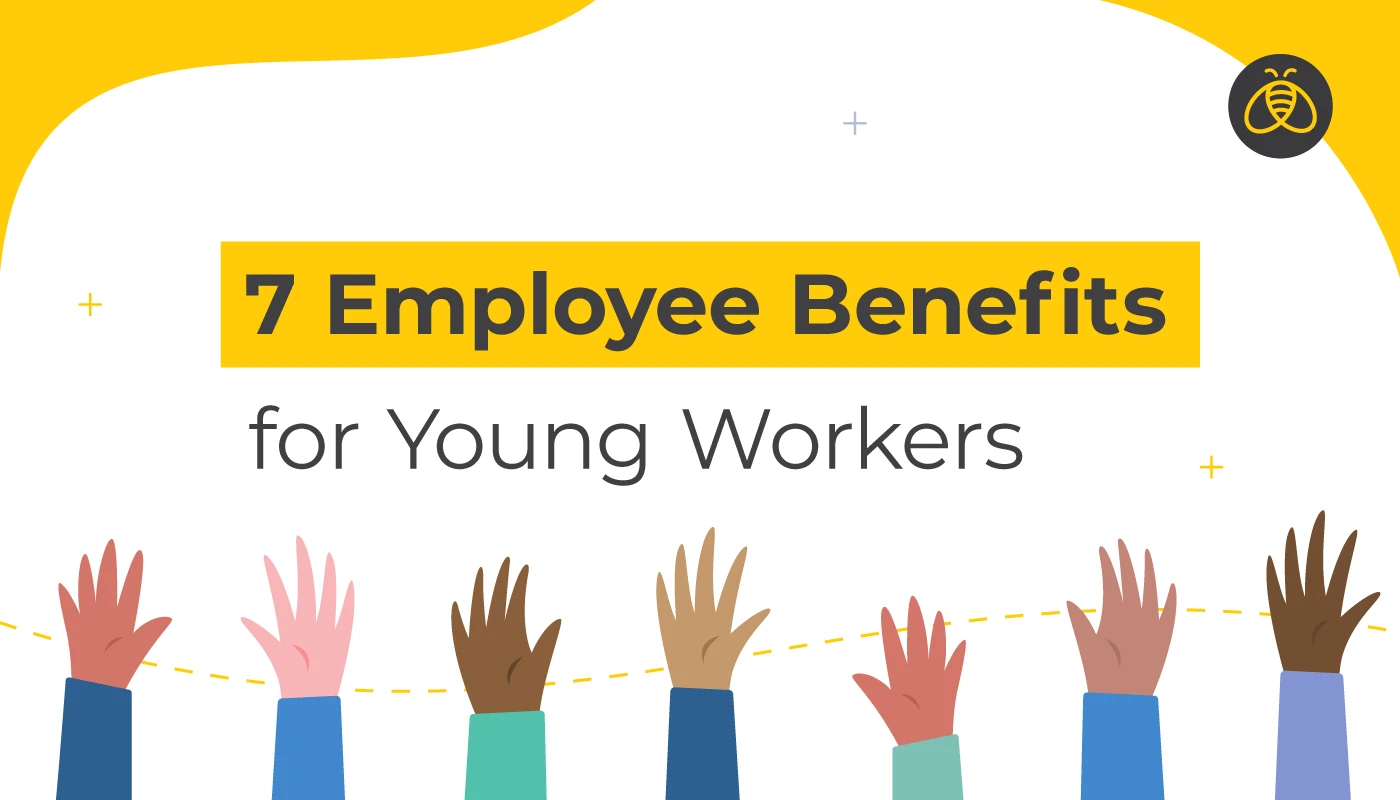 What do young workers look for in their employer benefits?
The reasons for providing employee benefits largely remain the same today as they were 25 years ago. Benefits are there to support the health and welfare of the workforce, and to help attract and retain employees. However, the expectations of employees have indeed changed, and because of this, there are many more options and solutions available for employers to choose from when implementing an employee benefits plan.
Different Generations, Different Viewpoints
The way baby boomers and Generation X were raised to view their careers and work-life balance was much different than how young workers feel about theirs today.
The older generations were taught to put their nose to the grindstone and work hard. If you weren't working or at least "available" almost all the time, you weren't getting that promotion. And you didn't deserve it! Only those who threw work-life-balance out the window could get ahead.
Millennials and Generation Z, on the other hand, have a different outlook towards work. In fact, it's been shown that employees who have a good work-life balance are more engaged and productive at work.
Young workers also have a different view on the role of their employers. Rather than seeing them as an authority and saviour – no job, no security – they view them as strategic partners in their lives.
Lastly, because they are at different stages in life, their priorities are different. Whereas the older generations might value a Critical Illness policy, young workers are looking for benefits to help with their pursuit of overall wellness.
Employee Benefits for Young Workers
The employee benefits millennials and Generation Z value have a few themes in common. They focus on growth, – both mental and financial – inclusivity and culture, and work-life-balance.
1. Financial Planning and Advice
Providing young workers with financial benefits is a huge attraction. Not only for those struggling to pay back student loan debt, but also for those trying to save for their future, or simply trying to get by in a new job with a starting salary. Not to mention the recent increases in inflation. Employers can provide the following support:
Tuition loan repayment support
2. Flexible Work Policies
Young workers like the option to work when they want, how they want, and where they want. Consider implementing flexible work policies, and determine if you can allow pliability in the following areas:
Location of work
Times they work
How they work
Performance based
3. Professional Development
Employees of all ages benefit from professional development opportunities. And so does the organization. But it's about more than just on-the-job training – which should always be continuous. Give employees opportunities to upskill, and you'll create more experienced and valuable people. Bonus – they will also be more loyal to you and your business.
Consider creating a formal Professional Development (PD) policy. Ensure that it states any PD dollar amount limits (usually expressed as an annual limit). It should also detail if there is paid time allowed for attending classes, studying, and/or taking the exams. Bonuses may also be tied to PD goals.
Why Every Workplace Needs to Encourage Professional Development
4. Paid Time Off (PTO)
As we mentioned earlier, young workers appreciate work-life-balance, which means they are particularly attached to their Paid Time Off (PTO). Encouraging holidays and not questioning an employee's "reason" for taking the time off goes a long way toward building trust. It also shows you care about their wellbeing.
Vacation
Personal/Paid Time Off (aka Mental Health Days)
Volunteer Hours
Send employees home a few hours early before a long weekend
Vacation incentives (at BBD, all employees who use their full vacation allotments are entered into a draw at the end of each year for 1 grand prize plus 6 more prizes!)
5. Perks and Activities that Promote Company Culture
Nothing speaks to the younger workforce than company culture. In fact, culture is becoming a top aspect of research when these employees are reviewing a potential employer. In order to keep your corporate culture thriving, try rearranging your office space for high collaboration. No more cubicles and office doors, think open concept and vivid colours and shapes to help with inspiration.
Team building activities (both virtual and in-person) also have a great way of bringing teams together. Try escape rooms, trivia games, scavenger hunts, bowling, twonie toss, or other games.
Participation in events that raise awareness or funds for causes is another great way to show that the company is socially responsible. It also lends employees a sense of giving when they participate. And the positive endorphins created by the act of giving can provide a positive culture boost.
7 Employee Wellness Activities to Keep Your Company Culture Thriving
6. Wellness Programs
When it comes to employee wellness, young workers are the most involved. They are also reportedly a group with a higher proportion of mental health issues. In order to support these employees, employers can offer the following (this list is not extensive):
Resources for mental health, anxiety, and depression – the easier these are to access, the more likely they will be used.
Wellness Spending Account (WSA) – a flexible spending account which can be used for transportation, fitness, hobbies and any number of employer pre-approved expenses.
Employee Assistance Program (EAP) – for all of life's challenges, including financial and legal advice, child and elder care, substance abuse, familial complications and more.
Fresh fruit and healthy snacks in the breakroom – to promote healthy eating at work.
Standing/treadmill desks – to promote physical health.
7. Inclusive Benefits
Finally, millennials and Generation Z appreciate inclusivity, and their employee benefits do not escape scrutiny. Show your young workers that employees from all walks of life, backgrounds, orientations and everything in between are respected and included. Try including these benefits:
Parental Leaves
Family building benefits
Pet Insurance
Gender Affirmation Coverage
Generation Z and millennials care about the way they are treated, and are not afraid to speak up (sometimes via social media) about good or bad working conditions. They also care about the way their company treats the world – socially and environmentally. Providing the types of benefits listed above can help when it comes to attracting these younger workers to your company.