Back
New Hire? What to Look For in Your Company's Insurance Plan 
By: Benefits by Design | Tuesday June 21, 2022
Updated : Tuesday June 28, 2022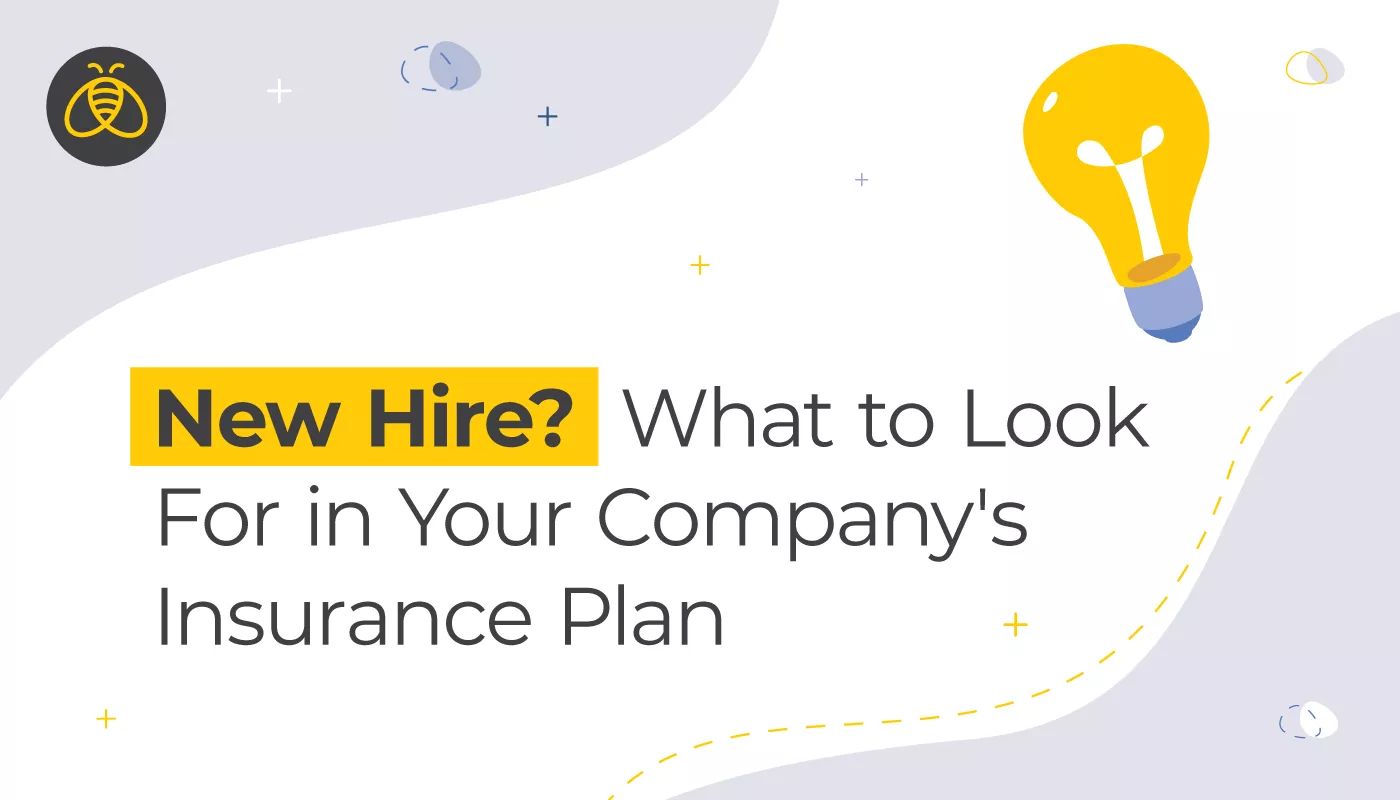 When looking for a new job, working Canadians have a lot to consider. Salary, vacation, company missions and values, location, and much more. Another important component for a new hire is the types of insurance offered by the prospective company.
What Insurance Coverage Should a New Hire Look for?
There are a lot more options out there than most people think. This means the right coverage for you and your family will come down to priorities.
For example, if you're married with children, you'll likely place great importance on dependent coverage. These include Dependent Life Insurance, or Family Coverage under Health and Dental. On the flip side, if you're a young single person, dependent coverage may not interest you (for now!). You may be more interested in learning about flexible options, like Spending Accounts.
Analyze the company's benefits offerings with your own situation in mind!
Benefits That Promote Your Health
There are different methods of providing employees with health and dental insurance (fully insured benefits vs. a Health Care Spending Account, for example). No matter how they're provided, both are pretty much a "must-have" in any benefits plan, as evidenced by the percentage of employers who add them to their plan.
Extended Health Care (EHC) — Approximately 89%1 of companies in Canada offer Extended Health Care, and it's clear to see why. It's one of the most sought-after coverages by working Canadians! It generally covers eligible prescription drugs, hospital stays, paramedical services, and emergency travel medical expenses. For a single person, or one with a family, health insurance is a top-priority item!
Dental Insurance — Approximately 83%1 of Canadian employers provide Dental Insurance for the same reasons they provide health insurance — Canadians are after it. Plus, there is virtually no government coverage for Dental Care (at least not yet). Dental Insurance can provide coverage for basic (cleanings, fillings), major restorative (dentures, crowns), and orthodontic services (braces, etc.). 
1Source:
Benefits That Protect You Against Income Loss
The following benefits provide financial support and resources in the event of a major accident, injury, or death. You hope never to need them, but you'll rest easy knowing you're protected in the event of a major incident.
Life Insurance — This is particularly important coverage if you have dependents who rely on you to provide an income. Ask yourself, "Could your family continue their standard of living if I were gone?" Mortgage, car payment, bills, groceries, college tuition, not to mention funeral costs. No one likes thinking about their mortality, but Life Insurance is another one of those "must- have" coverages, with approximately 90%1 of Canadian employers providing it.
Accidental Death and Dismemberment (AD&D) Insurance — 88%1 of employers offer AD&D, so there's a good chance your new employer will too. AD&D protects an employee by providing a lump sum should they suffer an accident that results in disability, the loss of different functions, limbs, or spinal cord injuries. Different losses will mean different amounts of benefit payout.
Disability Insurance — For a new hire looking at company benefits, long-term disability (LTD) insurance is 44%1 likely to be part of the benefits package. Disability Insurance will help protect you against income loss should you find yourself unable to work due to (surprise!) a disability. Short-term disability insurance is much less common, with only 8%1 of employers offering the coverage.
It's easy to see how a new hire can benefit from the above protective coverages. The more fixed expenses one has (whether that be due to lifestyle, family composition or other), the higher a priority these might be. No matter what your situation is, having income protection coverage will be beneficial.
Preventative Benefits
What's the best way to be healthy? Be pro-active with your health and wellness with preventative employee benefits. As a new hire, our stress levels are higher when starting a new job. The following benefits can help.
Employee Assistance Program (EAP) — as the name suggests, these types of programs assist employees with a myriad of personal issues. They are there to help provide guidance and support through the tough times. Again, this benefits both single employees and employees with families, as the program is there to assist with all types of issues.
Personal/Wellness Spending Account (PSA/WSA) — If you're a new hire at a company with a PSA/WSA, you should be thrilled. Personal spending accounts are there to support the healthy lifestyle goals of each employee. However, employers get to choose what expenses are eligible, so always confirm before you make a big purchase. Extra money to spend on lifestyle related expenses? This benefit is a definite bonus no matter what your situation.
Understanding the different options that are available through group insurance can help new hires make better decisions on what benefits matter the most to them. If some of the above options are more important to you than others, you can inquire specifically about those when you are job-prospecting. The types of benefits offered also give insight into the company culture.