Back
What is an Employee Assistance Program (EAP) and What Does it Cover?
By: Benefits by Design | Wednesday May 17, 2017
Updated : Thursday August 10, 2023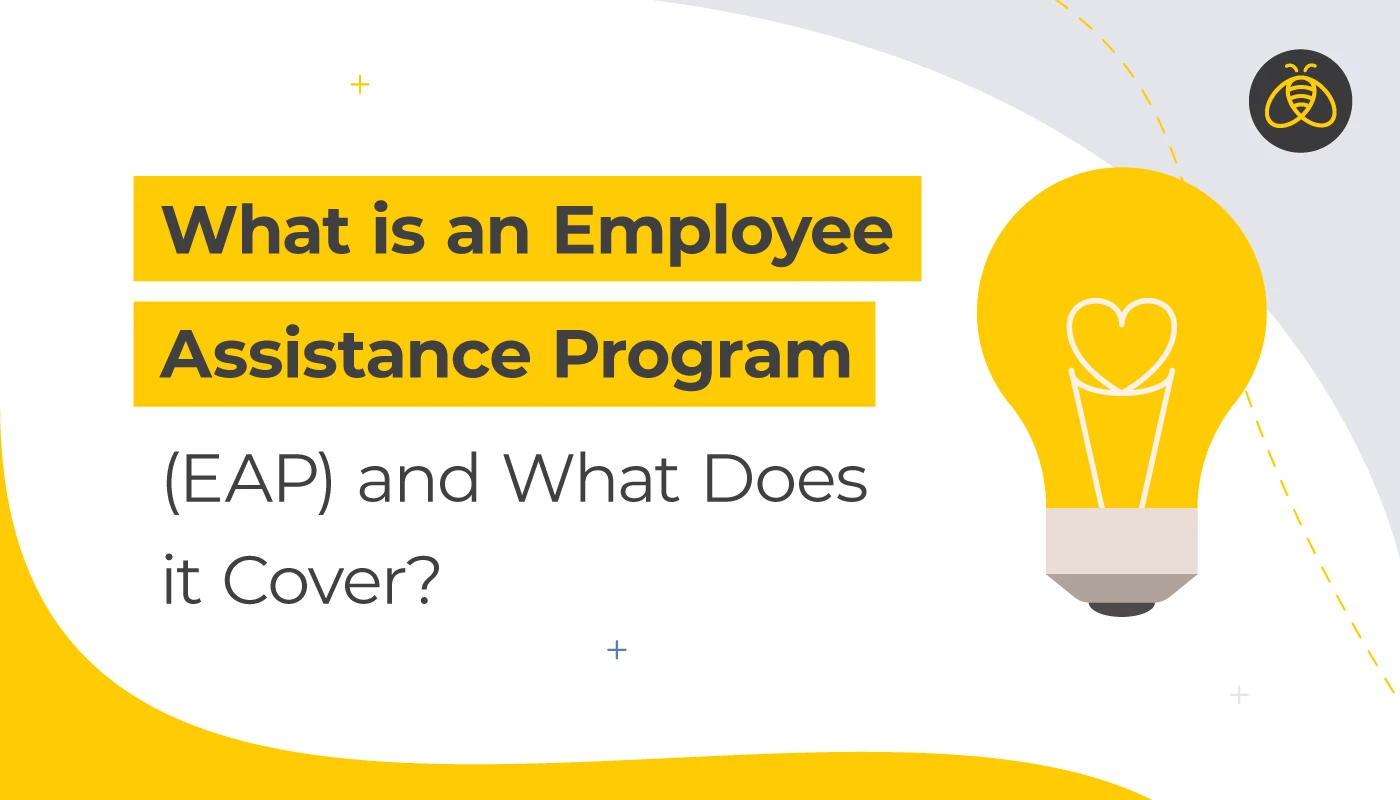 In the wake of the COVID-19 pandemic, experts are predicting that Canada's mental health crisis will only get worse. Working Canadians across the country are looking to their employers for help and support. More and more, employers are turning to Employee Assistance Programs (EAP)s as the solution.
[Report] Industries with High and Low Employee Assistance Program (EAP) Uptake
What is an Employee Assistance Program (EAP)?
An Employee Assistance Program (EAP), sometimes known as an Employee Assistance Plan, provides employees and their families with access to accredited professionals to deal with life's challenges. EAPs offer counselling services for mental health problems, financial issues, stress related to eldercare or marital issues, and more! In other words, an EAP is a crucial support system for mental health and wellbeing.
What Benefits Come with an EAP?
EAPs are aimed at supporting employees' mental health through access to a number of resources, including:
Professional EAP counselling services for a variety of issues including marital, childcare, or eldercare issues, financial problems, anxiety, depression, and more
Preventative mental health resources, exercises, and support
Learn more about EAPs from Our Expert Series Videos!
Why Would an Employer Want to Offer an Employee Assistance Program?
Employers only stand to benefit from the inclusion of an EAP in their group benefits plan. Here's why:
#1. Significant Return on Investment (ROI)
For every $1.00 spent on an EAP, an organization sees between $6.00 – $10.00 return on their investment, according to a study from Morneau Shepell. Likewise, Arete HR Inc., provides a similar evaluation of an EAP's ROI, proving once and for all that EAPs are well worth the investment.
#2. Attract and Retain Top Talent
Employees are looking at prospective employers' benefits plans more than ever before, which means to attract and retain the best employees, your benefits plan needs to be up to snuff. With the ongoing mental health crisis in Canada (made worse by the aftermath of the COVID-19 pandemic), mental health support and resources is top of mind for Canadians right now.
#3. Reduced Absenteeism, Presenteeism, and Disability Claims
Better mental health outcomes have been proven to reduce absenteeism and presenteeism (the cost employees being at work but not being productive). What's more, mental health claims now account for 70% of total disability costs — that's a significant number, especially considering the costly nature of disability claims to begin with. Supporting employees' mental health can decrease the likelihood of costly disability claims.
#4. Increased Productivity and Job Satisfaction
Happier, healthier employees are more productive, engaged, and report greater job satisfaction. All of that translates into greater results for you and your business, not to mention a more positive experience for employees and your customers.
6 Ways an Employee Assistance Program Makes Businesses Better
Why Would an Employee Want Access to an Employee Assistance Program?
In the wake of COVID-19 and the mental health crisis worsening, working Canadians with an EAP as part of their benefits plan will have access to a resource to support their mental health and help them through tough times.
#1. Mental Health Support and Resources
EAPs can provide helpful resources and support aimed at preventing employees' mental health from reaching a breaking point. With a focus on prevention through the supportive and informative nature of an EAP, employees can get the help they need, reducing the risks of taking extended leaves of absence.
How an Employee Assistance Program (EAP) Improves Mental Health
#2. Professional Counselling Services
Professional, confidential counselling services are an EAPs bread and butter, capable of addressing a variety of issues, including:
Marital issues and stresses
Financial problems
Eldercare and childcare issues
Anxiety, depression
and more!
Mental health support options like Employee Assistance Programs (EAP)s are quickly becoming a highly-sought after benefit as Canadians continue to feel the affects of the mental health crisis and COVID-19.