Back
9 Advantages to A Fully-Insured Group Insurance Solution
By: Benefits by Design | Thursday August 2, 2018
Updated : Wednesday June 22, 2022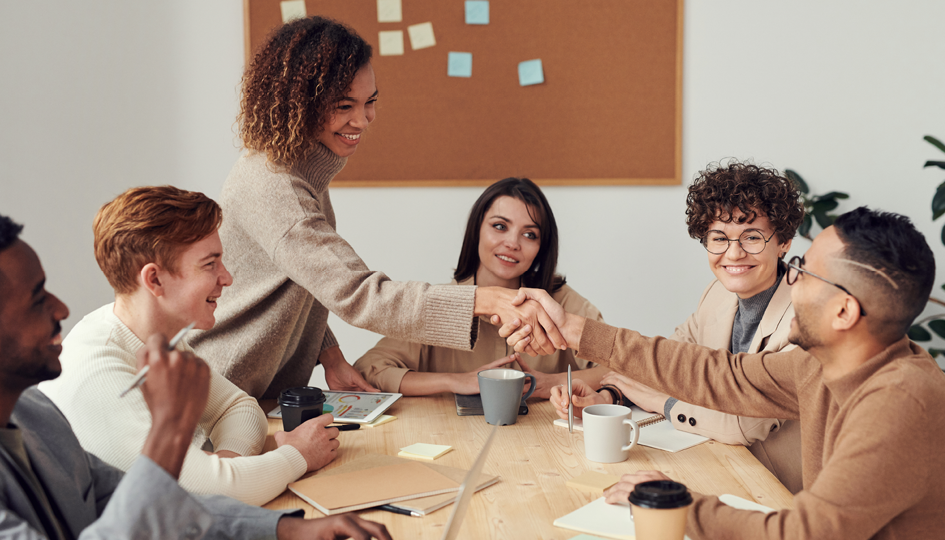 At Benefits by Design (BBD) Inc., we have more than a twenty-year history in group insurance and employee benefits. The insurance industry has evolved over those twenty years.
New products and trends have become emerged, such as the increased flexibility of a Health Care Spending Account (HCSA), but there has been one constant: traditional, fully-insured group insurance.
What is Group Insurance?
Group insurance provides a specific group of people (i.e. employees of a workplace, association, or union) with benefits coverage. Insurance protects against the financial consequences that may occur in the event of illness or death.
You can learn everything you need to know about group insurance start to finish from our Group Insurance Guide.
What is Traditional, Fully-Insured Group Insurance?
Fully-insured traditional coverage generally refers to everything you've from to expect from a benefits plan — Life Insurance, Disability Insurance, and more. It is one of the most common benefits funding options (although there are more). Employers pay a monthly premium, based on previous claims history and experience (or for new groups, the standard rates, called "book rates"), with a renewal at the end of the benefit year.
If a group is performing as anticipated, they should only receive minimal fluctuations in rates year-over-year, so long as the group's experience remains stable.
We believe in the importance of plan sustainability and longevity, so we price our plans at the time of quote with that in mind while accounting for minor fluctuations in claims. This strategy helps mitigate the impact of any large claims on the groups' experience in the long term and ideally allows for a smoother process at renewal.
9 Advantages to Traditional Fully-Insured Group Insurance
#1. Traditional Coverage is Scaleable
As an organization grows and changes, so too should a benefits plan. Traditional coverage provides stable, comprehensive benefits that are well-defined and ideally suited for groups of three or more employees. When an organization grows or seeks to make changes, employers can adjust accordingly, increasing coverage, adding additional benefits, or removing those that are underutilized.
#2. It has a Proven Track Record
Fully-insured benefits are traditional for a reason — they've been around a long time! In this case, the old adage of, "if it ain't broke, don't fix it" applies.
#3. It's Familiar and Easy to Understand
Fully-insured coverage is what people think about when they think of insurance and is one of the most common benefits funding options. It's familiar and easy to understand — there's a reason 86% of employers with under 50 employees have a traditional-style plan.
#4. It's Predictable
This is less true for employers with their first benefits plans for a lot of reasons (rate estimates are inaccurate or employees' claims spike for the first year, as examples), but fully-insured benefits are predictable in workplaces with stable claims history and low employee turnover. If things remain relatively the same, fully-insured can provide comprehensive coverage consistently.
Now, you'll have to indulge us as we highlight some specific advantages of our own fully-insured group insurance solution, Benepac®. Some of these advantages are exclusive to Benefits by Design (BBD) Inc. (marked with a *)!
#5. Independently Rated Benefits*
When we talk about "rates", we mean dollars. Most carriers rate their individual group benefits together as a package, so removing one or other because you don't need that coverage may not be possible or may even increase the cost. As a Third Party Administrator (TPA), BBD uses various best-in-class providers, so we're able to rate individual benefits separately. This gives employers the ability to choose the benefits they need without impacting the cost of the plan!
#6. You Can Enroll Online
In addition, you can skip the stacks of paperwork and streamline processes like enrollment and application by utilizing our Online Enrollment Tool. With a simple setup and user interface, employees will more easily be able to enroll in their plan online!
#7. Save Money Through Preferred Pharmacy Arrangements*
BBD has a preferred pharmacy arrangement with low-cost Pharmacy providers, including Costco Pharmacy and a PocketPills Digital Pharmacy. This convenient and cost-effective solution allows plan members to receive $5.00 off their prescriptions. This savings is applicable when you have a co-insurance (e.g. 20%) or a per prescription deductible (e.g. $5.00) and is discounted at the time of claim.
#8. Gain Access to Additional Services Through Life Insurance
Life Insurance is a common addition to any Benepac plan and is one of the most sought after benefits by plan members and prospective employees. Employers electing to add Life Insurance coverage to their plan also gain access to additional services like Medical Second Opinion (MSO), and a Business Assistance Program (BAP).
#9. Gain Access to GSC's Change4Life Platform Through Extended Health Care (EHC)
Green Shield Canada (GSC) is BBD's provider for Extended Health Care (EHC) and Dental Insurance. Employers electing to take this coverage gain access to Change4Life – an online health portal that works to make plan members healthier by focusing on behaviour change – at no extra cost.