Back
Introducing PocketPills: Bringing the Pharmacy to Your Doorstep
By: Benefits by Design | Tuesday October 6, 2020
Updated : Thursday September 14, 2023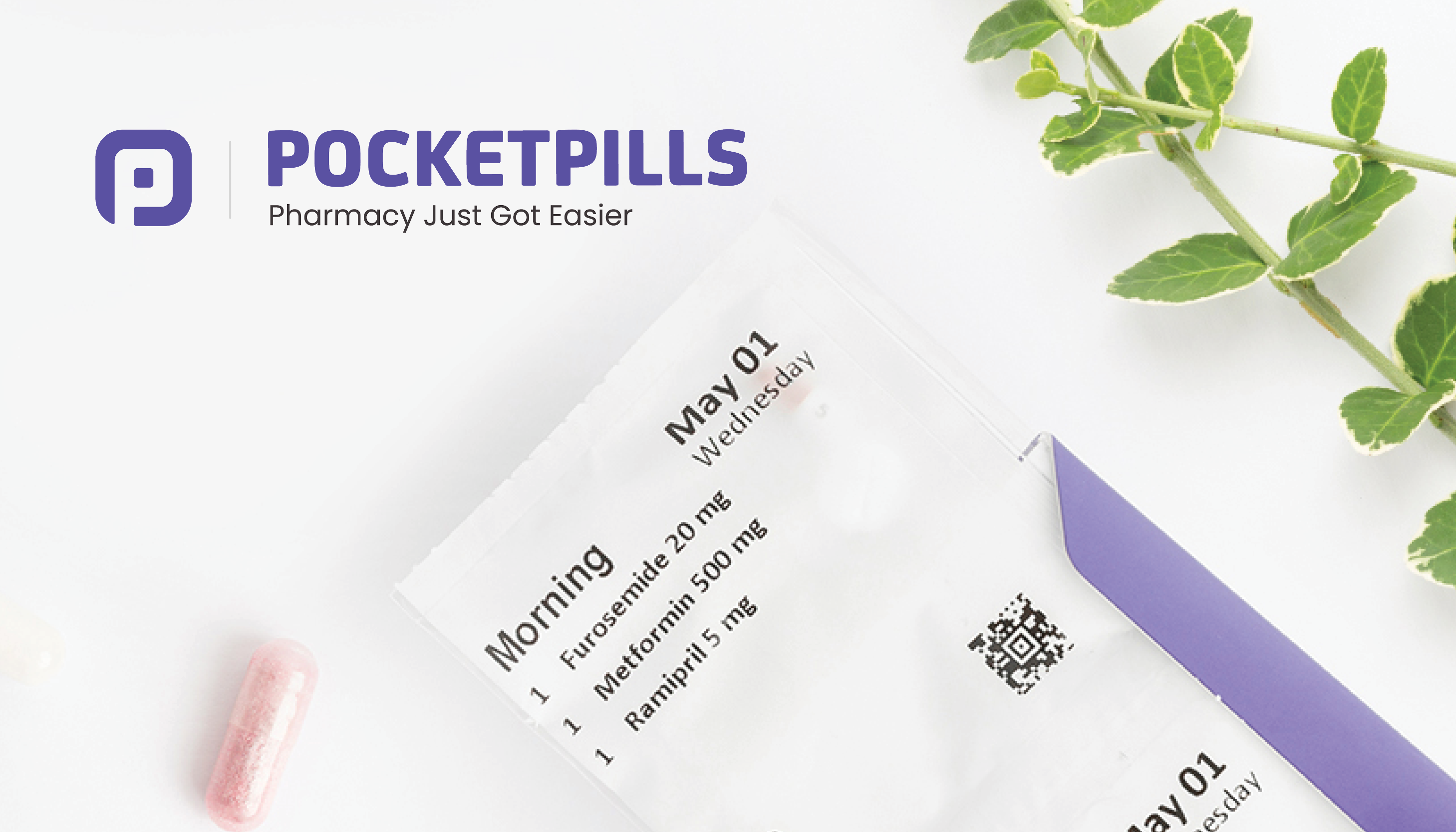 We've all been there — the line up at the pharmacy, six people deep, tapping your foot as you wait for your 30 seconds with the pharmacist to grab your prescription. There are more people behind you, so you won't have much time to ask questions as the pharmacist rattles off instructions on how to take the medication.
As you walk back to your car, you're thinking, "Did she say 30 minutes before eating, or after? Twice a day? Or was it three?" By the time you get home, rip open the pack and read the label on the side, you've already forgotten the pharmacist's rushed words.
What if the pharmacist had had more time to talk to you and answer your questions? What if they had a vested interest in your adherence? Better yet, what if you didn't need to leave your house and could instead wait at home for the doorbell to ring?
Introducing PocketPills
Benefits by Design (BBD) Inc. is proud to announce a new partnership with PocketPills, Canada's #1 online pharmacy.
Press Release: Benefits by Design (BBD) Inc. partners with PocketPills to provide digital pharmacy services to Canadian businesses
PocketPills is Canada's first digital pharmacy solution that provides faster, easier access to medications ordered and delivered to your home. PocketPills allows Canadians to fill their prescriptions online. They then sort them into PocketPacks — clearly labelled packages sorted by dose — that make taking your medication safe and easy. PocketPills and their team of knowledgeable pharmacists are available to answer questions through live chat on their website, email, text message, or phone.
Best of all, your refills automatically arrive together on the appropriate day each month! When set up to work collaboratively with a group insurance plan, the process is pretty seamless.
The PocketPills Advantage
When you visit the pharmacy, your prescriptions' cost isn't the only thing you're paying. There will also be an unseen pharmacy markup and a dispensing fee, both of which add to the overall cost of the drug. On average, the dispensing fee and pharmacy markup account for 20 – 25% of the average prescription cost.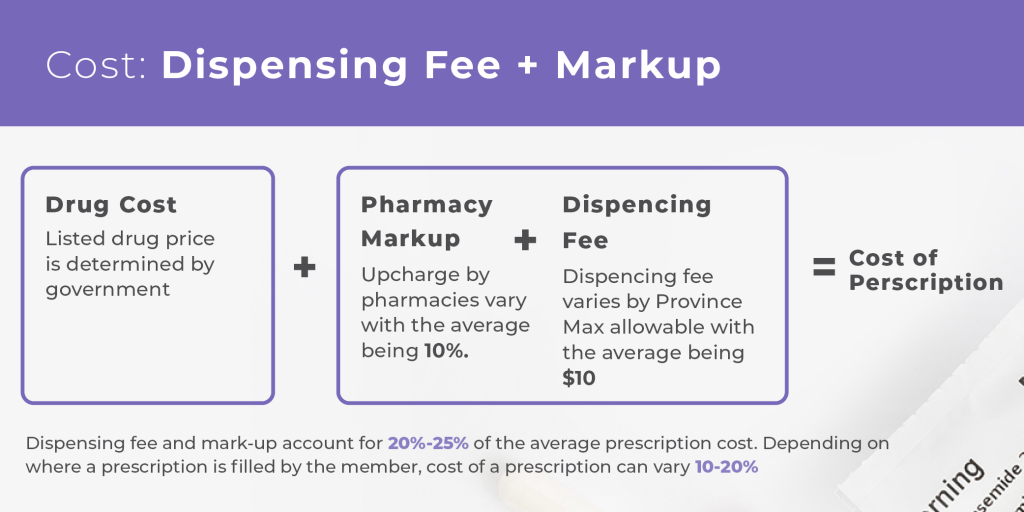 Unique Offerings to BBD Group Clients
Through BBD and PocketPills, both employers and employees on a group insurance plan will see significant savings, with no pharmacy markup1 and a lower dispensing fee of $7.00 per prescription. With lower costs per prescription, claims amounts will be reduced, resulting in better claims experience and cost-savings for employers in the long run. In addition, all plan members with Green Shield Canada (GSC) Extended Health Care (EHC) will see savings through an additional $5.00 off on a medication's copay when filled by PocketPills.
What do Working Canadians Think About PocketPills?
At BBD, we choose partners that share our philosophy around creating sustainable employee benefit plans. We also encourage our staff to use the services our partners provide. Here's what they had to say about PocketPills:
"Switching from my regular pharmacy to PocketPills was super quick and easy. Each day came organized into a packet, which is printed with its contents, the date, and the time of day to take it. I could definitely see how this would help people who have a hard time remembering if they took their medications. They expedited my prescription order because I needed it refilled and I received it within one day, which didn't cost me anything extra!"
— Emily Jenkins, Client Manager
"It was a great experience from start to finish. The mobile and desktop sites are both really user friendly and the app is streamlined as well. The refill process is really easy too. You are notified before renewal and have time to make changes, cancel the order, or allow it to process without having to do anything. The plastic packages are biodegradable and less wasteful than traditional packaging, which was very important to me."
— Lindsay Leggett, Int. Finance Clerk
The Fine Print
When groups are onboarded to PocketPills. After actual acquisition cost, which includes wholesale upcharges. Drug pricing is reviewed annually at renewal for Voluntary Plans.