Back
Employee Benefits Communication Tactics for Different Generations and Diverse Workforces 
By: Benefits by Design | Tuesday May 24, 2022
Updated : Friday April 14, 2023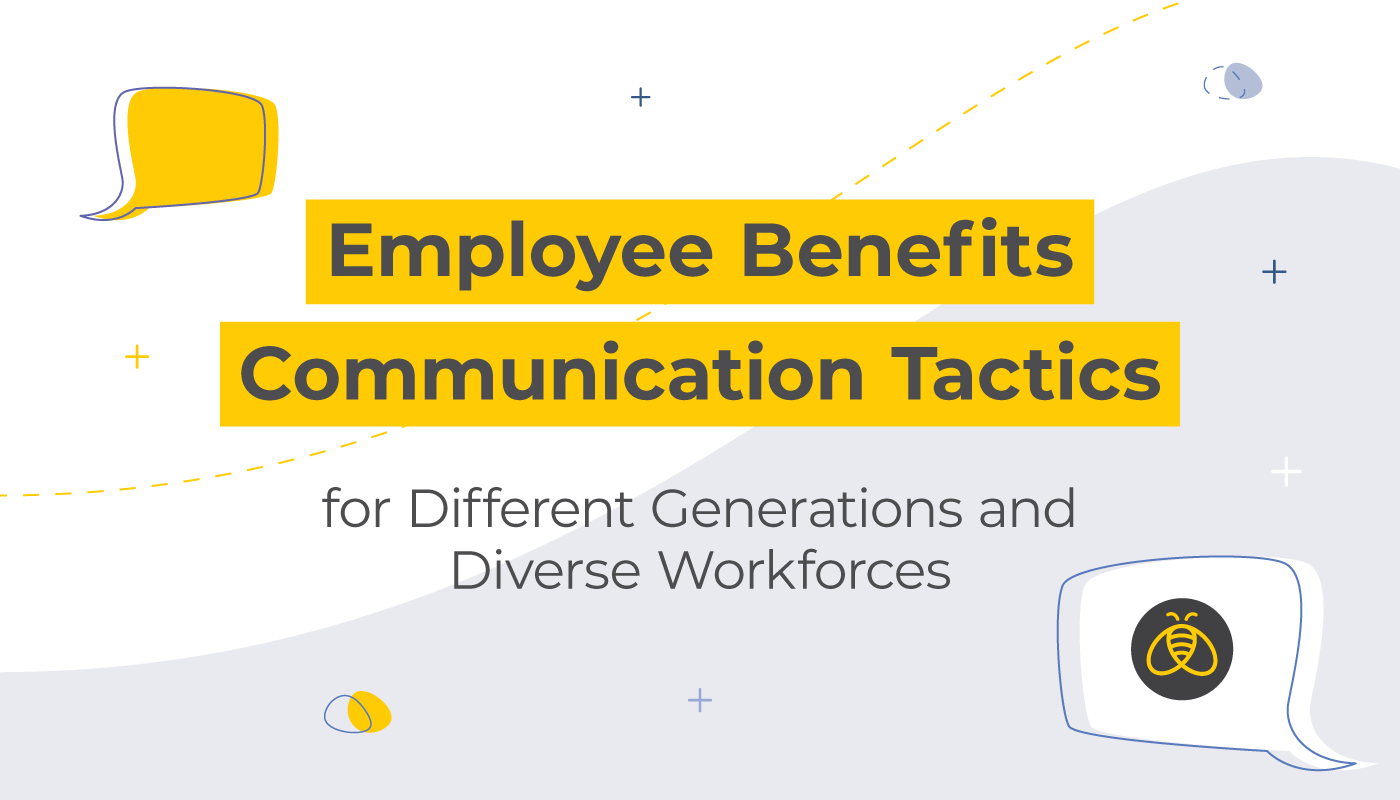 Workplaces today are growing increasingly diverse. There are now five different generations in the workforce, all working together with vastly different experiences, working and management styles, wants, needs, and values.
Designing a group employee benefits plan that meet everyone's needs is a hurdle, but even once that's done, there's more work to do — communicating it effectively.
Effective Benefits Communication for Diverse Workforces
To communicate a benefits plan effectively, we need to tailor our communication strategy to match our employees' preferences. That means accounting for demographics and generational differences.
For example, Generation Z (born 1997 – 2012) and Baby Boomers (born 1946 – 1964) are separated by more than half a decade. The way that these two generations solve problems, interact with peers, and even what they value, could differ significantly.
It's important to recognize that not every person born between 1946 and 1964 will exhibit the same characteristics as a "Boomer". Instead, we'll use them as a general guide when it comes to benefits communication.
3 Benefits Communication Tactics for an Effective Strategy
Looking to build an effective benefits communication strategy for a diverse workforce? Try these three tactics to increase employee's engagement and understanding of your plan.
#1. Choose the Right Medium
One of the first and most important steps in your communication strategy is determining how best to communicate. Everyone absorbs information differently and will have preferences. For example, younger generations may prefer text messages (yes, really) or apps, while others may prefer emails or even physical booklets to read.
Look at your communication — how do you communicate with them right now? Is it effective?
Look at your workforce — is most of your workforce made up of one or two demographics, or a smattering of all five?
#2. Tailor Your Benefits Communications
With five different generations in the workforce, many of your employees will be at vastly different life stages. As such, they may also benefit more (or be interested in) certain coverages over others.
For example, younger generations like Gen Z or even Millennials may not be too interested in learning about your retirement planning and support (beyond GRSPs, which they may wish to contribute to). Conversely, Baby Boomers may gloss over tuition or student loan reimbursement opportunities because they are unlikely to have any.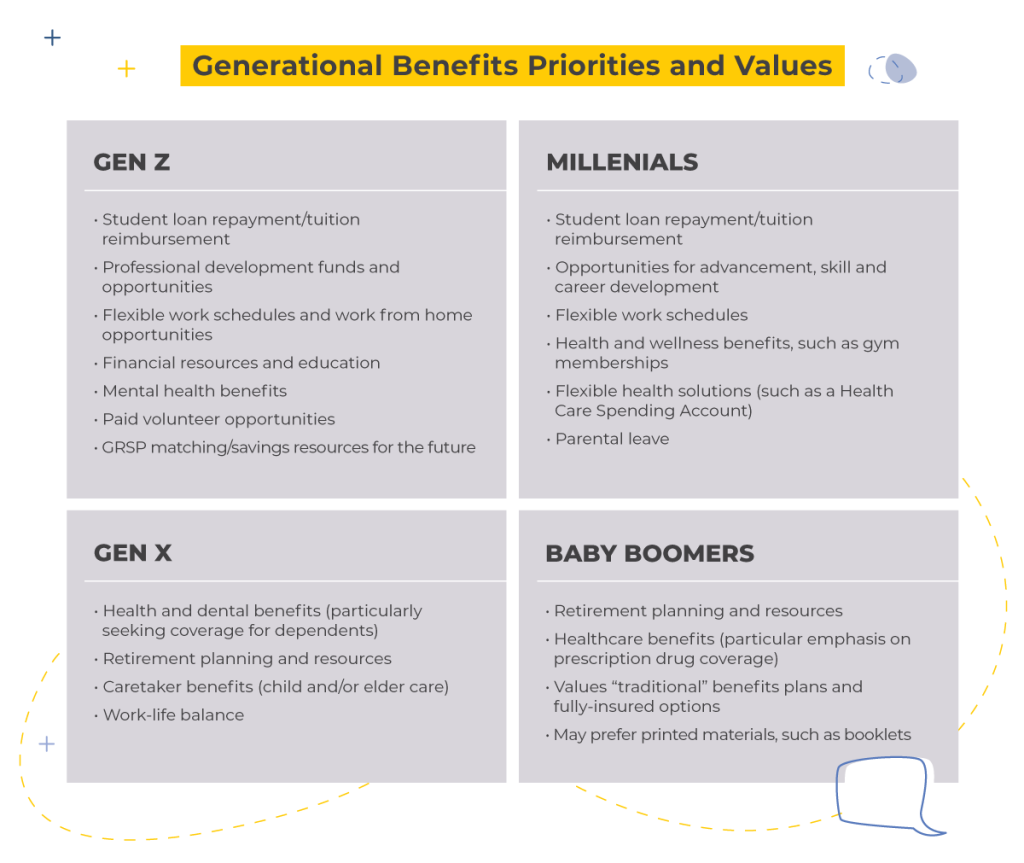 7 Employee Benefits for Young Workers (Millennials and Generation Z)
#3. Communicate Often
One of the best things employers can do for their benefits plan is ensure that employees have a good understanding of what they are covered for. Communicating (using the tactics above) frequently will create a better experience for employees and increase the uptake of your benefits plan.
Remember to explore different mediums of communication for the best experience; try reaching out to younger generations by text or apps, while providing other options, such as email or paper booklets, for others. 
The Employee Benefits Communication Package
The Employee Benefits Communication Package is the tool you'll want by your side to plan an effective communication strategy.
It maps out a plan from beginning to end and is full of downloadable email templates, workplace posters, infographics, and much more, to bring your strategy to life! In this package, you'll find:
Your benefits communication Plan — a scheduled communications plan, mapping out a strategy from implementation and onboarding to your benefits renewal.
Easy to use email templates — fill in the blanks and press send!
Workplace posters — printable and ready for display in your workplace common areas.