Back
Why You Should Offer a Group Retirement Solution (GRS) in Your Employee Benefits Plan 
By: Benefits by Design | Tuesday September 6, 2022
Updated : Wednesday May 10, 2023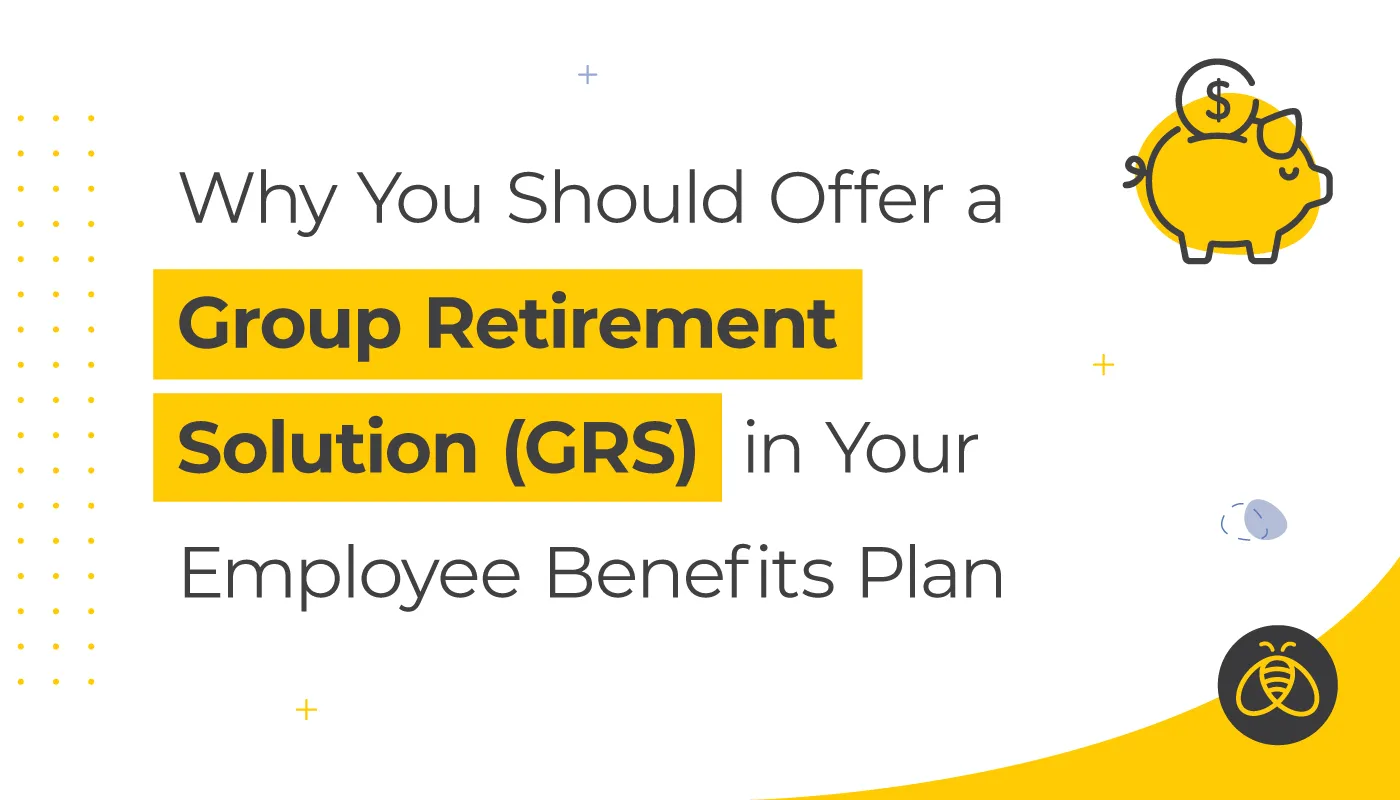 Prospective employees (and indeed the ones you already have) are looking for more than just salary and vacation when looking for work. They're looking at your total compensation package – everything you have to offer – which ought to include a group retirement solution (GRS).
What is a Group Retirement Solutions (GRS)?
A group retirement solution (GRS) refers to many things, but ultimately is a product or service that educates and empowers individuals about their retirement options, and actively executes on building an effective retirement plan. 
Everything Employers Need to Know About Group Retirement Savings Plans
Why Offer a Group Retirement Solution (GRS)?
A GRS sets employees up for success in retirement and is a highly sought-after benefit by working Canadians. This is particularly true in recent times as we look at rising inflation and cost of living. Examples include a Registered Retirement Savings Plan (RRSP), Tax-Free Savings Account (TFSA), or a Deferred Profit-Sharing Plan (DPSP).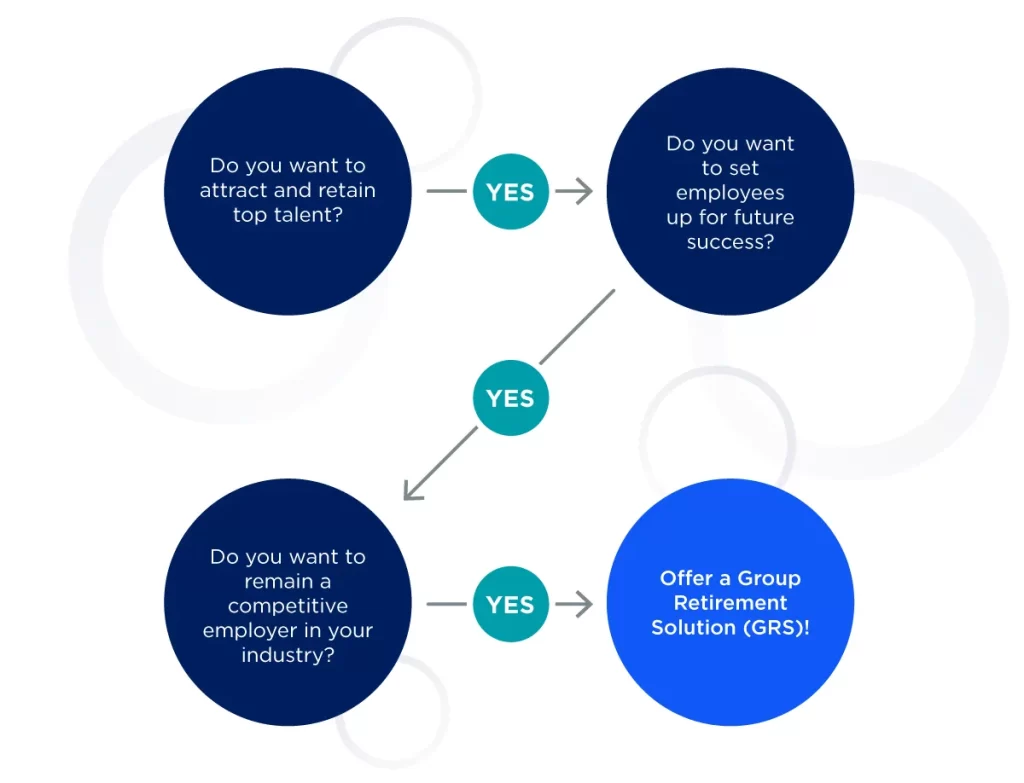 Here's why your organization should consider offering a GRS:
Employees want one. Nearly 80% of employees view a retirement plan as being a key consideration when accepting a new position. However, only 33% of small companies (less than 20 employees) offer a GRS, with larger companies being more likely to provide this benefit. To remain competitive amid a competitive job market, more organizations will want to consider the merits of a GRS.
The need is great. Approximately 50% of Canadians are concerned that they will need to rely on family for financial assistance following retirement, with 70% admitting that they are not saving enough for retirement. A GRS will equip you and your employees with the resources and tools needed to prepare for the future.
Retirement is getting more expensive. It costs more to retire than it did even as little as five years ago, as prices of food, gas, and housing increase amid inflation. That means Canadians will need more money saved and may want to increase how much they are saving. A GRS will help them to do that while educating and keeping them informed!
Introducing the People Corporation Group Retirement Solutions Team
Benefits by Design (BBD) is pleased to work closely with People Corporation's Group Retirement Solutions team! Through this highly knowledgeable and specialized team, our clients have access to dedicated resources and group retirement support, including:
Best-in-class service consulting and fee marketing
Financial well-being support for employees with a unique financial wellness service
Acting as an extension of HR teams by supporting their role as program fiduciary and ensuring plan compliance.
Working with this team, employers can set up a comprehensive solution for Canadian small businesses with a minimum contribution amount well below those of the major carriers, while still providing excellent service and benefits, such as:
Automatic payroll deductions. Employees save automatically, with the added bonus of providing immediate tax savings and the advantage of dollar cost averaging.
Preferred investment management fees. Leaves more money where it belongs, with your employees.
Performance monitored investment line-up. Provides employees with flexibility and choice when selecting their investments.
Access to financial wellness education. Easy access to articles, bulletins, infographics, and webinars to keep employees informed and knowledgeable, as well as individual financial planning services.
Customized service and support. Ensures you are well informed about your plan and all the options available to you.
There are many GRS options to meet the needs and budget of any employer, including Group RRSPs and TFSAs, company stock plans, and Deferred-Profit Sharing Plans, which are an excellent solution for vesting employer contributions, and more!
Learn More About Group Retirement Solutions
Company-sponsored retirement savings programs are a great way for employers to invest in the financial future of their employees. You can learn more about group retirement options from your BBD or People Corporation representative.