Back
[Case Study] How this Not-for-profit Saved Costs Through an ASO Plan
By: Benefits by Design | Tuesday November 24, 2020
Updated : Tuesday January 12, 2021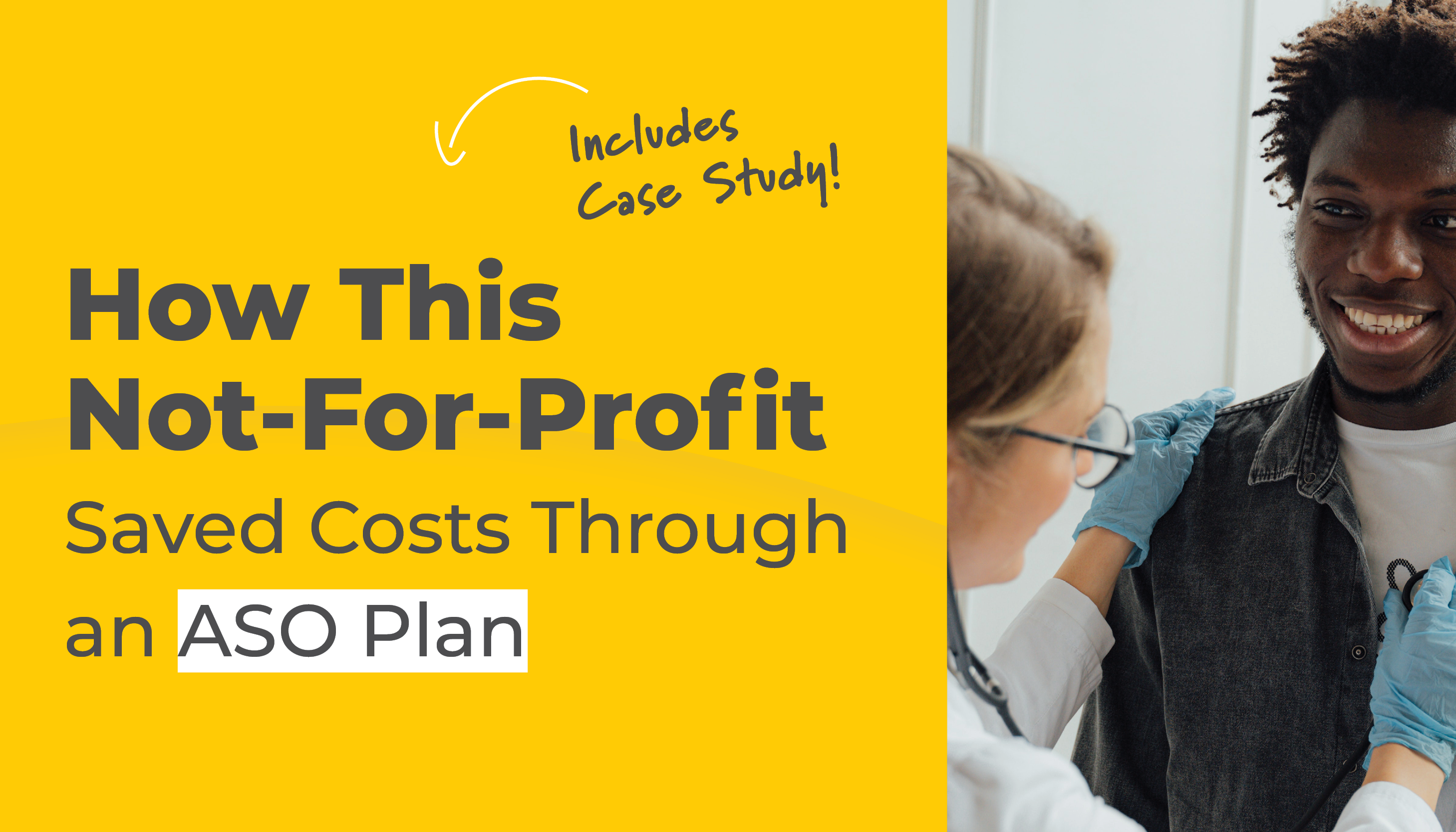 $70,000/year in drug cost savings
150+ plan members supported by the Coverage Navigation Services through ClaimSecure
One administration solution combining multiple carriers and benefits
Not-for-profits need group insurance, too!
Implementing an employee benefits plan as a not-for-profit is as big a milestone as it is for any other company. What follows is a real case study of a not-for-profit company that was facing unexpected, high-cost drug claims. Benefits by Design (BBD) Inc. provided them a solution for cost savings, greater support for employees through a single, simplified administration solution.
ASO Case Study: A Solution Eliminating High-Cost Specialty Drugs
Not-for-Profit Company Background
This well-established not-for-profit has been operational for over 40 years and had over 150 plan members. The company had a self-funded Administrative Services Only (ASO) arrangement for their current benefits plan.
The Problem: Unexpected, High-Cost Claims
Firstly, new medication costs came onto the plan that added to the ongoing costs for many employees. This resulted in claims costs increasing by 40% in a single year. As a result, this increase was threatening to put the entire plan in jeopardy — something had to be done!
Secondly, returning to a fully-insured benefit plan or switching carriers was unlikely to be easy. This not-for-profit had high-cost drug claims and worked in an industry at high risk for disability, further complicating matters.
They needed a unique employee benefits plan. One offered by a provider willing to work with them to adjust the plan as needed, rather than trying to fit a square peg in a round hole.
The Solution: BBD, ClaimSecure, and Formulary Protect Plus
The Advisor, Dave Patriarche of Mainstay Insurance, understood the importance of keeping all employees on the plan. However, putting a benefits plan in place that helps remove high-cost specialty drugs from the expenses is tough. Doing that while still providing employee support and help in securing alternate coverage, is even tougher!
Working with BBD, the company implemented ClaimSecure's Budgeted ASO with the Formulary Protect Plus add-on. Formulary Protect Plus is a special drug program that could divert costs to alternate funders, including coordinating benefit plans, provincial programs, and drug manufacturer and/or patient assistance programs. As a result, the not-for-profit saw significant cost savings.
Formulary Protect Plus
When a high-cost drug hit the plan, ClaimSecure's Clinical Navigation Team supports the employee. This team supports employees by:
Finding alternative coverage
Helping the employee fill out applications
Answering questions
and even providing them with the solution!
By implementing the Formulary Protect Plus program, the not-for-profit could save approximately $70,000 a year while ensuring employees have the coverage and support they need. No one gets left behind. In addition, the not-for-profit was able to return to a $10,000 stop-loss with reduced stop-loss fees by adding this program!
Not-for-Profit Insurance, Made Easy
The Budgeted ASO and Formulary Protect Plus solution met the not-for-profit's health and dental claims processing needs.
However, other pooled benefits had to be considered as well, including Life Insurance, Accidental Death and Dismemberment (AD&D), and Long Term Disability (LTD) Insurance. Multiple carriers for these different benefits meant a lot of added (and in some cases duplicated) administration and greater potential for errors and liability issues.
As a Third Party Administrator (TPA), BBD was chosen to bring together the Budgeted ASO solution and pooled benefits through Empire Life and Industrial Alliance to create a single solution. BBD's unique TPA model eliminated the need for multiple carriers, streamlined administration, consolidated payments into a single monthly bill, and reduced risk of liability and errors, all with one easy solution.
Now, the not-for-profit has taken control of their benefit plan costs and found new cost savings, all without disruptions in coverage and ensuring employees have the benefits they need.