Back
[FREE download] Employee audit checklist for your group insurance plan 
By: Benefits by Design | Tuesday November 14, 2023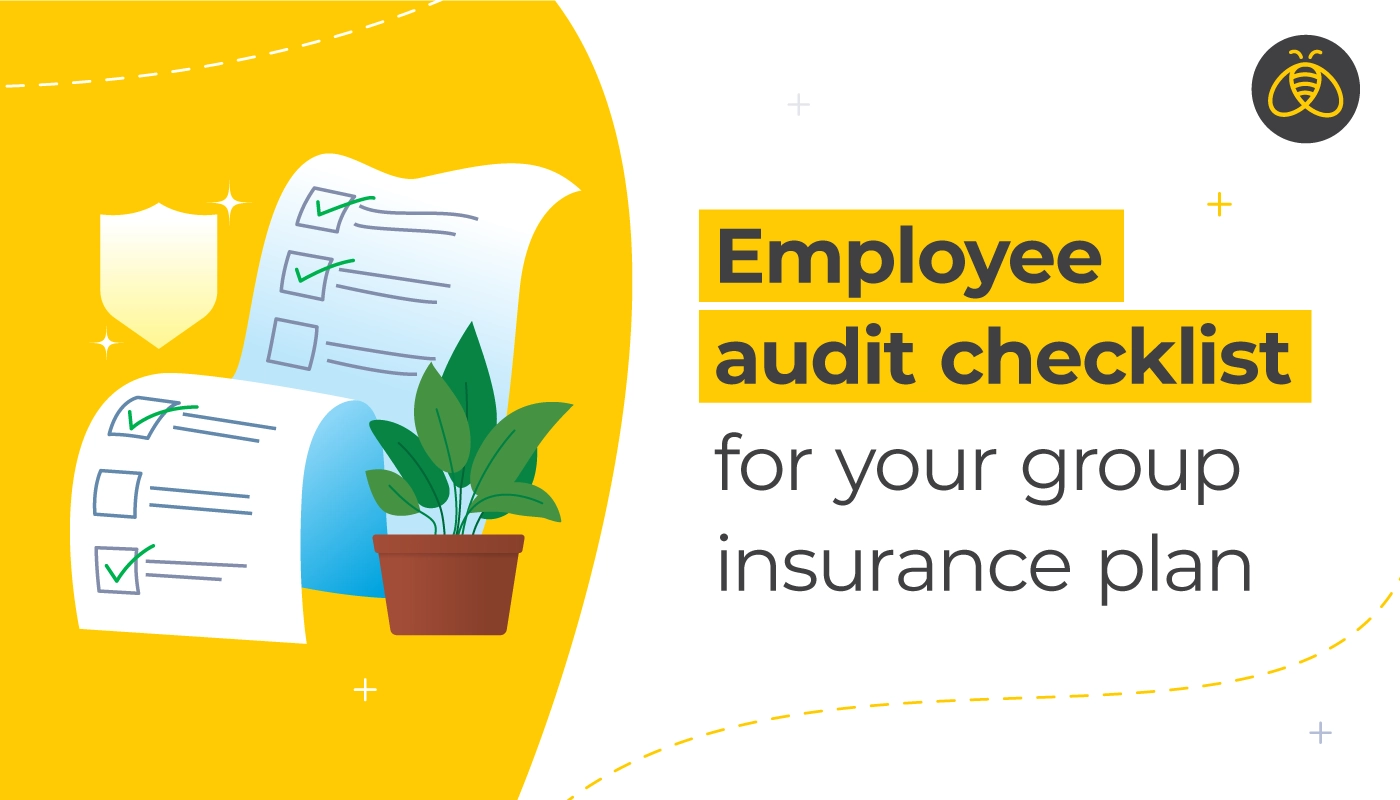 Every employee benefits plan requires oversight, maintenance and review in order to function effectively for employers and employees alike. For example, regular tasks include enrolling new employees and terminating others, or updating employee information.
But that's just the start!
We've created an employee audit checklist for any group insurance plan. With this checklist, you can ensure you don't miss any steps in maintaining your benefits plan.
Download the employee audit checklist for group insurance plans (PDF: 959 KB)
Why is a review important?
The operation of your group insurance plan relies partially on the accuracy of information. If an update is missed or omitted, employees could encounter obstacles when they need to make a claim. The employee audit checklist is designed to make sure these situations are less likely to occur.
Disability or other benefits tied to salary hinge on employee salary information being up to date. Otherwise, the employee might not receive the proper benefit amount. If the salary is incorrect, the premiums will be as well. This means the insurer will likely not provide the higher benefit amount the employee would have been entitled to.
Which leads to the next point. All eligible employees must be enrolled in mandatory benefits to avoid liabilities. The employer could be liable for any claim amounts payable to an eligible employee that was not enrolled.
A review can also make sure that any terminated or ineligible employees are removed, and premiums are no longer being charged. Accidentally leaving terminated employees on a benefits plan also means they could continue making claims, which can negatively impact the group claims experience.
Employee Death Benefits: Two Tales of Caution from a Benefits Expert
On the flipside, you could find employees that were not enrolled when they became eligible – also known as late applicants – who will need to be added to the plan.
Last, but certainly not least, having the wrong beneficiaries on file for an employee can lead to all sorts of complications in the unlikely event of the employee's death. If any of your employees goes through a divorce, separation, marriage, or similar, remember to ask them to confirm or update their beneficiary designation.
When should you review your employee list?
We recommend that a comprehensive review be completed once a year. However, businesses can choose to do so more or less frequently, depending on your resources and the scope and scale of the review. Using the employee audit checklist for group insurance makes your review process that much easier.
Quarterly reviews of eligible and ineligible employees and dependents can also be beneficial. Most insurers allow a one-month window for eligible employees to be enrolled in the group insurance plan. However, if this is missed, employers can backpay the premiums for coverage to avoid the late process for their employees. A soft review every three months can catch any unenrolled employees before back premiums go back too far.
What should you be looking for?
When using the employee audit checklist, you'll be checking for and confirming the following types of changes and updates.
Changes in family composition
Also known as a life event, it usually means an update to the employee file is required. Dependents may need to be removed or added, and beneficiaries may need to be updated. If there are multiple beneficiaries appointed, make sure the total adds to 100%. For any minor beneficiaries that have been appointed, make sure there is a designated Trustee.
Employee pay increases
Increases in employees' hourly rates or salaries should be updated as soon as possible to ensure the benefit amounts and premiums reflect the new rate. Doing so should also catch any employees that may be eligible for excess coverage beyond the NEM. (See our explanation in the employee audit checklist.)
Promotions, hours worked, and tenure
All of these could mean an employee should be moved to a different employee class. For example, if your employee classes are set up by employee tenure, the simple passage of time could mean that some will need to be moved to a new class. A promotion to a managerial position could also mean a change in class. Likewise, if an employee starts working less hours, check to make sure they are still working the minimum number of hours in the week to be eligible for benefits.
Waivers of coverage
Employees with alternate coverage for health and dental can choose to waive their own employee coverage in lieu of another plan. Or they can choose to coordinate the two plans. Either way, employers must provide the insurer with the employee's alternate plan information to ensure they a) are eligible to waive the benefit, or b) can coordinate their benefits appropriately. Employees who are on disability are usually eligible for a waiver of premiums (WOP) of their life insurance and accidental death and dismemberment (AD&D) premiums (and possibly more).
Maintaining accurate, up-to-date employee records is essential to running a successful group insurance plan. But don't worry, if you missed anything, our employee audit checklist for group insurance plans can you help you get back on track.