Back
My Experience with Infertility and Insurance
By: Benefits by Design | Tuesday November 26, 2019
Updated : Thursday June 9, 2022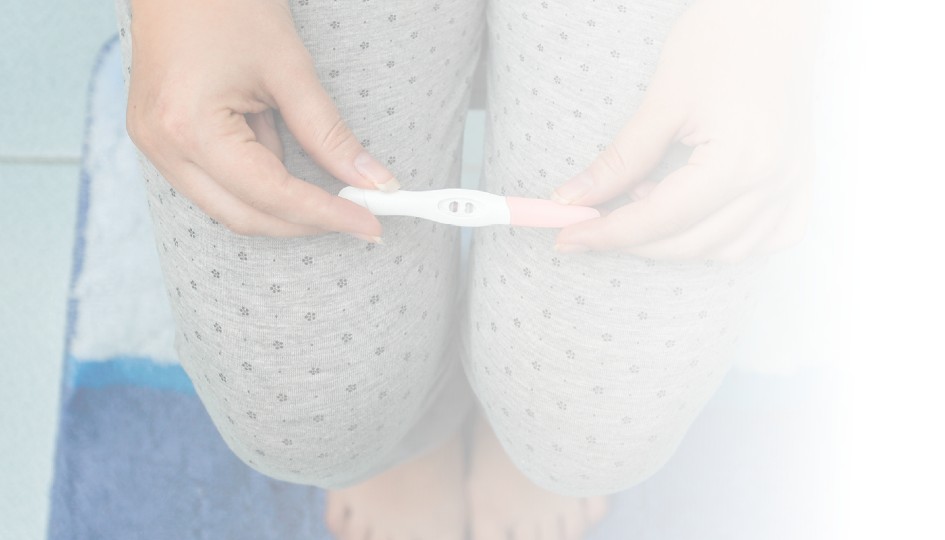 Guest Blog post: Melanie Elliott, Benefits by Design Regional Director
My Experience with Infertility
Infertility is being unable to become pregnant after one year (or six months if over age 35) of actively trying to conceive. 1 in 6 Canadian couples are affected by infertility, and that number has been increasing for decades.
I am one in six.
Happily married for two years, my husband and I decided to try for a baby. I knew that it doesn't happen right away, but after trying for a year, we went to the doctor for answers. A fertility specialist ran various tests on us and concluded that we suffer from "unexplained infertility."
After all that, we still didn't have an answer. We were young, everything looked good, so this should be working for us, right?
After two more years of monitored cycles, medicated cycles, Intrauterine Insemination (IUI) procedures, and taking time off to "relax," we came to our only option left: In Vitro Fertilization (IVF). The two years I spent at the fertility clinic was the most difficult years of my life.
Luckily, we are a success story and are welcoming a baby girl in January 2020, but there are many other couples out there who haven't been as lucky yet.
Services Available Through Government
As an Ontario resident, I was lucky enough to have funding for fertility services through the Ontario Fertility Program. Services within this program are available to Ontario residents experiencing issues related to fertility. If you are not an Ontario resident, I encourage you to research what is available in your province or territory. Without the Ontario Fertility Program, having a baby would have been a lot harder than it already was for us, or perhaps even beyond our reach.
What fertility procedures are covered by the Ontario government*?
1. Intrauterine Insemination (IUI) – unlimited attempts
2. Fertility Preservation – once per lifetime
3. In Vitro Fertilization (IVF) – once per lifetime
In Ontario, we are lucky to have fertility coverage for the procedures listed above. However, there are still many out of pocket expenses that people struggling with infertility will incur. These include fertility drugs, sperm washing, embryo freezing, and other diagnostic tests (to name a few).
*Keep in mind that procedures covered by the government are subject to change, and in fact, OHIP+ has seen some changes since I utilized many of these services.
Services Available Through Benefits
As infertility continues to rise, employers will need to consider providing coverage through their employee benefits plan.
If your benefit plan doesn't have fertility drug coverage, how can you help employees navigate such a trying time?
Health Care Spending Account (HCSA). Implementing an HCSA or reminding your staff that one is included in their plan is an excellent first step. Fertility drugs and/or procedures not covered through a provincial plan can be submitted to an HCSA for reimbursement.
Paramedical Services. Although there isn't concrete evidence to support acupuncture, there are studies that suggest women who have acupuncture during their IVF cycle are twice as likely to end up pregnant. Acupuncture helps reduce stress, improves blood flow within the body, and balances hormones. Consider visiting a naturopath to ensure the vitamins and supplements you're taking are helping to maintain a pregnancy. There are lots of supplements for both men and women suffering from infertility that your naturopath can suggest.
Employee Assistance Program (EAP). One of the most important benefits of my group plan was the EAP. I reached out to a psychotherapist through my EAP when I was at an all-time low after several failed treatments. The relief I felt from speaking with a therapist was paramount in helping me continue through my infertility journey.
Build a Supportive Work Environment
A strong and supportive workplace is an excellent thing to have in general, but it is especially important for any employee struggling with infertility.
I am fortunate to work for an employer with whom I feel comfortable sharing some of my struggles. Support doesn't always come in the form of fertility drug coverage. So as infertility rates continue to rise, please consider ways that you can, do, or help your plan members navigate difficult times.