Back
COVID-19 Small Business Support: Business Assistance Program (BAP)
By: Benefits by Design | Tuesday April 14, 2020
Updated : Monday December 14, 2020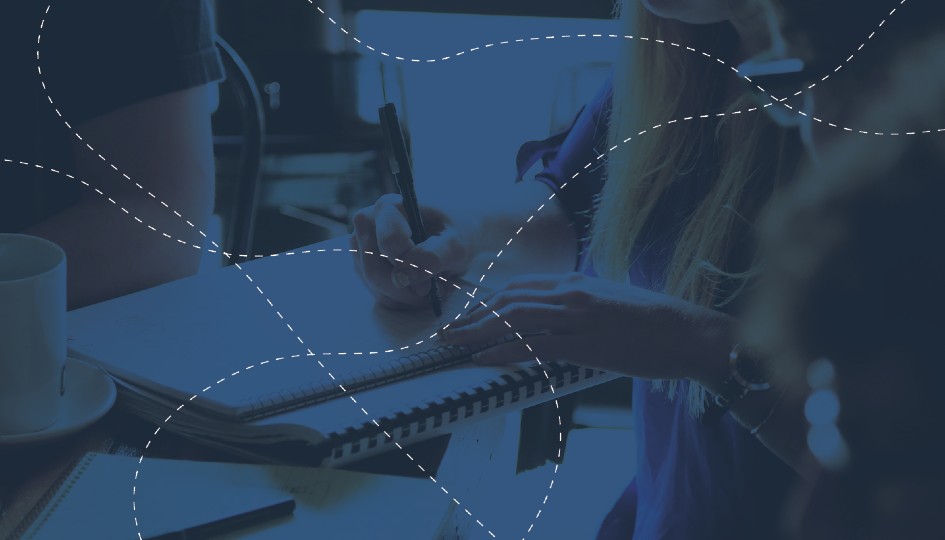 Even at the best of times, business owners of all kinds wrestle with constant tasks. Managing cash flow, employee acquisition, retention, terminations, legislative or legal issues, and more. Many organizations cannot afford to have a team of Human Resource professionals, lawyers or financial experts on hand to answer these types of questions.
As the COVID-19 pandemic continues, those challenges are amplified, and the urgency for solutions and answers more pronounced. Fortunately, there is a benefit that can help with exactly these kinds of problems: a Business Assistance Program (BAP).
What is a Business Assistance Program (BAP)?
A BAP provides access to accredited professionals from a variety of fields, including Human Resources, Finance, and Legal, to help business owners navigate complex problems that arise within their business. These are unprecedented times, and it's natural for employers to seek assistance in dealing with the situations that come alongside a global pandemic.
A BAP is of particular use in providing a small business support and resources to small- or medium-sized businesses. Especially when they may not otherwise have access to these kinds of experts.
Due to all of this, we believe that a BAP is a worthy addition to any small business benefits plan.
How a BAP Offers Small Business Support During COVID-19
We've already highlighted the services available through a BAP. But what specific circumstances and questions might it be best equipped to answer? Let's focus on some of the most common problems we've heard about from our small- and medium-sized business clients.
Temporary Business Closure
If you're dealing with a temporary business closure, a BAP can be an excellent resource. You can discuss the logistics, as well as any employment questions that arise as a result of closure, such as…
Temporary Employee Layoffs or Terminations
Layoffs and terminations aren't something that you want to do but may be something that you have to do. A BAP can assist you with the process from a Human Resources (HR) perspective, offering advice and support. Additionally, a BAP could be used from an emotional perspective for you, through the use of confidential referral counselling.
Loss of Revenue
With social and physical distancing still in place, many businesses are struggling with a loss of revenue. A BAP can provide financial advice and assistance when times are tight and help you work through tight financial times.
Legal Questions
Much of what you'll experience as a business owner in the wake of COVID-19 is unprecedented, and there are many potential liabilities and legal issues that can arise if employers are making decisions without first consulting a legal authority. A BAP can be an excellent starting point to answer legal questions and begin making more informed decisions.
Many of these situations likely go hand-in-hand (consider a loss of revenue, prompting a business closure and temporary layoffs, as an example), so a BAP can be a very viable solution for employers trying to get through COVID-19.
Navigating Government Programs
In response to the COVID-19 pandemic, both provincial and federal governments have released new legislation and aid programs that can benefit employers, such as a wage subsidy, or their employees, like the Canada Emergency Response Benefit (CERB). A BAP will be able to highlight these options for you and assist you in getting started.
An Employee Falls Ill or Tests Positive for COVID-19
Whether confirmed or unconfirmed, the Public Health Agency of Canada encourages any person who has even mild symptoms to stay home and call the public health authority in the province or territory they are in to inform them. That's step one. A BAP will be able to guide employers through the process and answer questions like, "Do I have to lay them off? What happens if their condition worsens and they cannot work from home? What about the rest of my employees?"
Can a BAP Help my Employees?
The services of a BAP are very much focused on business owners. However, there are products out there that work to support your employees and provide help and resources to them during difficult or stressful times: an Employee Assistance Program (EAP).
An EAP is an effective way to support employees, help them manage stress, and address personal problems. Canadians everywhere have had to deal with significant lifestyle changes, including your employees. An EAP can assist those struggling under the "new normal" through financial advice and assistance, counselling services, stress management, and more.
Additionally, BBD clients with access to a BAP can refer employees for confidential counselling through this service.
Small Business Support Through a BAP
A BAP offers support for a small business by providing access to accredited professionals and their expertise that they might otherwise not have access to. During difficult times, or even just dealing with day-to-day business problems, a BAP can be a guiding light through the darkness.