Back
Travelling in 2022? What You Need to Know About Your Insurance Coverage
By: Benefits by Design | Tuesday June 28, 2022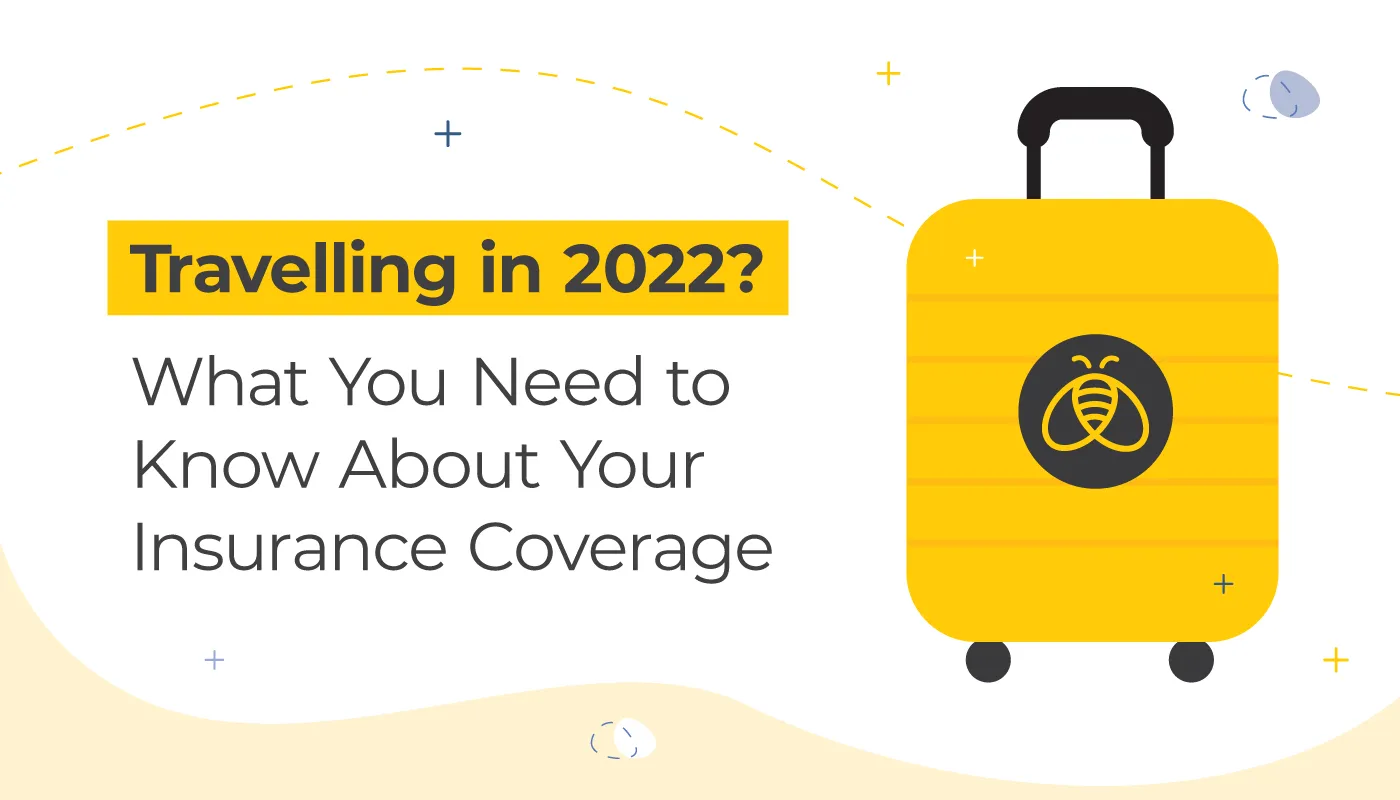 Canadians have always enjoyed travelling, both at home and abroad. As lockdowns and travel restrictions loosen, that familiar pull to explore has not gone unnoticed. In fact, Canadian interest in travel has gone up almost 300% year over year.
Where Will Canadians be Travelling This Year?
Will you be going anywhere this year?
Sixty-eight percent of Canadians say they plan to travel this year. A majority of them are interested in visiting friends and family, but say that rising gas prices may mean cancelling some or all of their planned road trips.
For those who may be looking at flying, 45% say the expensive cost of domestic flights may sway them elsewhere. Many airlines are also short-staffed, causing delays and grounding planes. This in turn causes passengers to miss connecting flights.
On top of that, new variations of the coronavirus continue to surface. This means looking at the fine print of your travel insurance is a must.
The good news is that the government has relaxed many of the travel requirements, such as re-entry COVID tests for fully vaccinated travellers. It has also reduced the travel advisory from Level 3 – "avoid non-essential travel" to Level 2 – "exercise a high degree of caution."
Whether driving or flying, 70% of Canadians intend to travel within Canada this year.
Will Travel Insurance Cover COVID-19?
As with most insurance coverage, the answer is "that depends." It is best to always read the insurance policy and confirm the details. Most travel insurance has provisions to cover COVID-19 related emergency expenses, such as testing, or hospital stays. However, there are some restrictions on the coverage.
Fully vaccinated – For those the Canadian government considers to be fully vaccinated (at this time, that means you have received two doses), most insurance plans will cover these expenses.
Partially vaccinated – this is a bit of a grey area. If you are travelling, and have only received one does of the vaccination, it is best to confirm this coverage before you even purchase your travel insurance. It is rare, but there are a few companies that offer this coverage.
Unvaccinated – unfortunately, finding trave insurance with COVID coverage for unvaccinated travellers is extremely difficult. Though as the pandemic slowly becomes endemic, this may change.
Quarantine Coverage
The most frequently asked question we've seen surrounding COVID coverage is for quarantine expenses. Will they or won't they be covered? The answer again depends on the vaccination status of the covered individual.
For most plans, those who are fully vaccinated will be provided coverage for their quarantine expenses if they are forced to quarantine outside of Canada or their province of residence. This includes coverage for accommodation, food, essentials, and one-way expenses to return trip expenses. once the quarantine is complete. Finding this type of coverage for unvaccinated individuals is not impossible, but it is much more expensive.
But what about the children? For close contacts who are either the parent or guardian of a dependent child that is required to quarantine, most travel plans will cover the expenses of the responsible party. Again, this includes accommodation, food, essentials and return-home expenses.
Trip Cancellation
Not all travel insurance plans include trip cancellation, especially prior to COVID-19. However, many are now covering the cancellation of a trip if the travel advisory changes to "avoid non-essential travel" after the trip has been booked.
If the same travel advisory was in effect when the trip was purchased, the COVID-19 coverage for emergencies and (if applicable) quarantines would likely not be valid. When planning an international vacation, one should always check current travel advisories before buying flights.
If there is a COVID-19 outbreak in your destination of travel, but no update to the travel advisory, most group travel insurance will not cover trip cancellation. This is because they consider the reason for cancelling to be a matter of personal preference or fear. There are plans that include this type of coverage, but they are usually purchased individually, or can be added as flight cancellation insurance at time of purchase.
So, after all of these considerations, is travelling in 2022 really worth the hassle? That's something everyone will have to decide for themselves. Between budgeting and restrictions, as well as what your insurance will cover, there are many factors to be weighed.