Back
Communicating Coverage Changes to Your Employee Benefits Plan
By: Benefits by Design | Tuesday August 1, 2023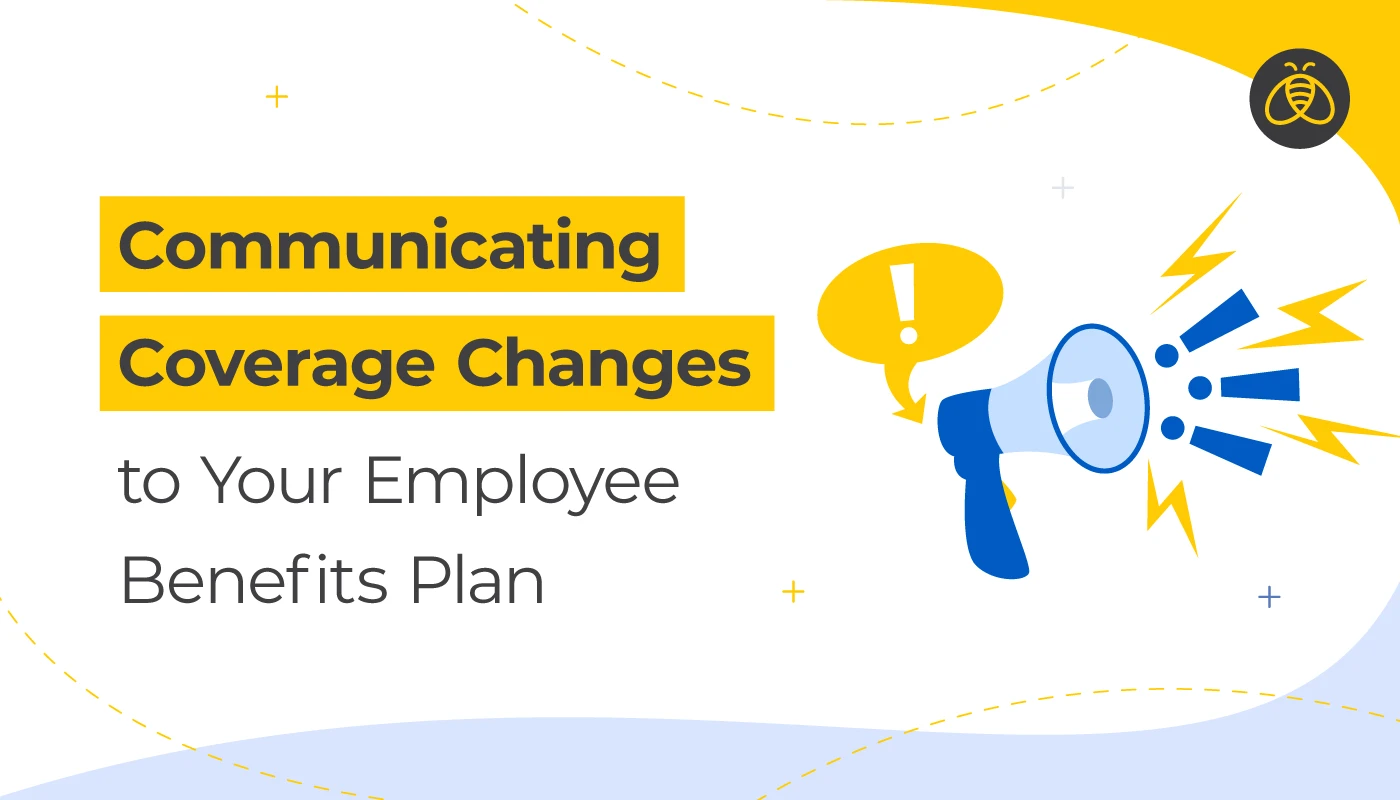 Is your employee benefits plan in need of a makeover? It's usually easier to continue with the status quo rather than making coverage changes to your employee benefits. But sometimes, it can be just what the doctor ordered. Making sure you communicate any changes is key to ensuring that the employee benefits are utilized as they were intended.
[Free Download] How to Nail Your Benefits Communication Strategy
Why Employers Make Changes in Coverage
Your employee benefits are more than just a pretty face. They should be utilized by employees. So, if you're paying for benefits that employees don't need or aren't using, sometimes it makes sense to shake things up.
By reducing or eliminating unused benefits, or adding benefits that employees are asking for, you'll be getting the most out of every dollar you spend. And your employees will be happier and healthier. This leads to better company culture and employee engagement and productivity.
For example, at Benefits by Design, we removed the coverage for prescription glasses since many employees didn't need the coverage. Then we added more to the Health Care Spending Account allotment to make up the difference. This way, all employees have access to that amount for any medical expenses they have, rather than just for glasses.
Communicating Coverage Changes
The decision to make coverage changes to your employee benefits should not be made lightly. Keep in mind these best practices:
Keep your benefits philosophy in mind when making any amendments;
Take advantage of utilization reports and data analysis to determine what changes could make a difference;
Involve all key stakeholders before making any changes;
And if possible, ask employees what they think about the proposed update or change.
[Free Download] A Guide to Finding Your Employee Benefits Philosophy
Who should be informed and when?
Employee benefits coverage changes should be communicated to all employees before the effective date of the change.
This is especially important for employees who might have prior authorizations that could be affected by the change. Or employees that have exceptions that need to be reassessed. Since medical information is confidential, remember that you should not be asking employees if this is the case. Which means you should treat the communication of the change as though any one of your employees might be affected.
How should you communicate the change?
Communicating coverage changes should be done in multiple formats so that all employees are able to absorb the information in their preferred manner.
The following communication tactics can be used:
An in-person or virtual meeting where you go over the changes verbally, answer employee questions, and explain next steps if applicable.
An email communication with the details of the coverage changes. Employees can respond to the email with any questions they still have. If you have a lot of changes to impart, consider sending out multiple short emails instead of one long one.
Physical hand-outs or updated benefits booklets can be provided for workplaces that are in the office or on-site. Also include any claims forms or prior authorization forms that may be essential to the coverage change.
Digital resources (including the updated benefits booklet) and an FAQ that explains the change and/or any steps employees need to take. This should be made available through an email, and if applicable, on the company intranet (site for internal resources and communications) where other employee resources are found.
Where should employees go if they have questions?
Different companies have different structures, however, there is likely a Human Resources person or benefits administrator that employees can go to for extra support or clarification.
Make sure that all your employees know who that person is when they are being onboarded. If you do have a company intranet, ensure you post the change there, and allow employees to ask and answer questions peer to peer. This can help with understanding, and therefore utilization of the employee benefits. Plus, an administrator can oversee the conversations to ensure accuracy.
Lastly, if you presented the change in webinar or virtual meeting format, ensure that the recording is available for employees to watch on-demand.
Ongoing Benefits Communication
The biggest barrier to employee benefits utilization is knowledge and understanding of what is available.
"Thirty-five percent of employed individuals report not fully understanding any of the employee benefits they enrolled in during their most recent open enrollment period, according to a new survey by Voya Financial. And the number jumps to 54% among millennials." – Renee Cocchi, HR Morning
Onboarding
It should go without saying that employee benefits information is included as part of the employee onboarding plan. Utilize the above methods to ensure that employees are aware of what coverages they have, as well as where they can go to find additional information and resources.
Again, since there is usually a lot of knowledge being imparted to the employee during onboarding, consider breaking up the components into smaller learning segments. If there are certain benefits that require a third-party login to an application or website – like GSC everywhere for health and dental benefits – send the information for each login in a separate communication.
Annual and ongoing educational reminders
Employee benefits are not always top of mind for employees. In fact, until they are needed, employees do not often go out of their way to learn about them. This is why it is so important to have resources readily available for those moments when an employee needs the services provided. Making it easy for them to find the information on what it is and how to access a service or benefit can make the difference between employees using the service or not.
Have regular meetings to discuss employee benefits. At the very least, this should be done annually. However, it can be a lot for employees to take in all of the benefits offerings in one sitting. Consider breaking up the different benefits into easily digestible components and scheduling a weekly meeting over six weeks to cover all the different aspects of the employee benefits package.
Remember to keep things simple. Start with the basics of the coverage changes so that employees can determine if it will affect them directly. Then, continue with more details, either in the same meeting, webinar, or in subsequent meetings and/or emails.