Back
COVID-19 Travel Insurance: What Canadians Need to Know
By: Benefits by Design | Tuesday July 13, 2021
Updated : Thursday June 30, 2022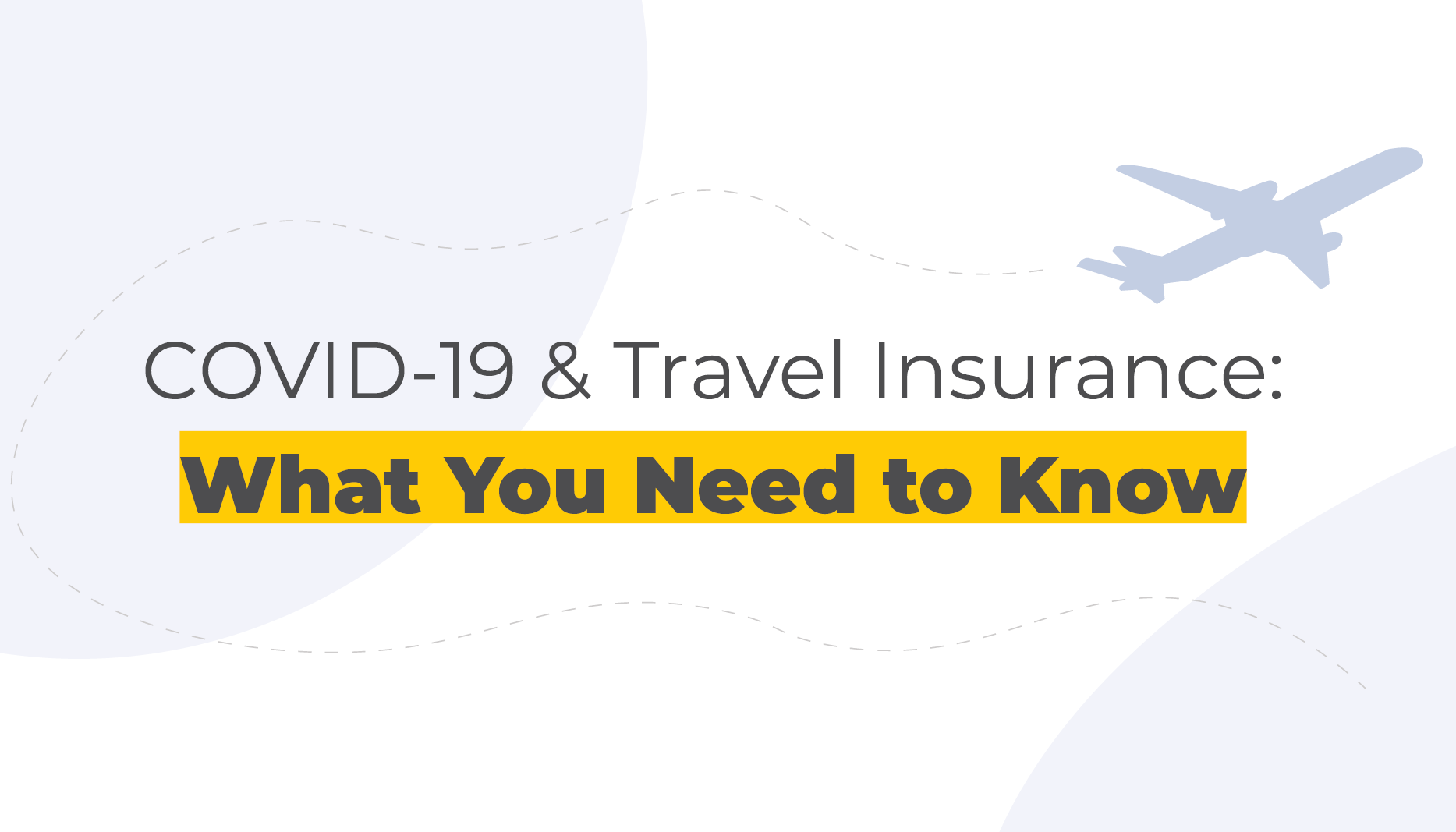 With vaccines rolling out and provinces beginning to reopen, many Canadians will be looking to distant horizons — ones with ocean breezes, sand, and palm trees — or maybe even ones closer to home. With the lifting of travel restrictions possibly on the horizon, we thought it would be a good idea to revisit some key considerations for Canadians to keep in mind, whether travelling abroad or within Canada.
COVID-19 Coverage When Travelling
COVID-19 is still a significant consideration when determining whether you want to travel, either for business or pleasure.
Should I Be Travelling During COVID-19?
As of publication of this article (July 13th, 2021), the Government of Canada's recommendation is still to avoid non-essential travel. If you must travel during this time, there is much to consider before departure and upon reentry into the country.
Government of Canada: COVID-19 Travel, Testing, Quarantine and Borders
Am I Covered for COVID-19 While Travelling?
Generally speaking, Insurers are covering most of the common COVID-19 medical expenses. However, you should always confirm your coverage with your own Insurer prior to travelling.
Likewise, it's equally important to check for travel advisories before departure. Even if your Insurer is covering COVID-19 related medical expenses, if there is a travel advisory in place for your destination, they may not provide coverage. If a travel advisory comes into effect during your travels, you may wish to call your Insurer to confirm your coverage will remain in place.
Travelling in 2022? What You Need to Know About Your Insurance Coverage
Will a COVID-19 Test Be Covered by Insurance?
The answer here may vary based on your Insurer and you should always confirm your specific coverage with your provider, however, the general answer appears to be no. You may be required to pay out-of-pocket for any COVID-19 mandatory viral testing in order to re-enter the country. Depending on your travel destination, you may also be required to test prior to leaving the country as well.
Some countries are mandating that you have proof of travel insurance before they allow entrance. Make sure you check the list and have the proof available if needed.
What Should I Do Before Travelling?
Here's a quick checklist of the major stuff (there's definitely more to do, like packing a toothbrush):
Confirm your travel coverage with your Insurer
Check for travel advisories before leaving (and while travelling, things may change)
Review your policy information, number, and contact information
Keep copies of your immunization records, blood type(s), and travel insurance coverage with you
Travelling Within Canada? You Still Need Travel Insurance
It's a common misconception that Canadians don't need Travel Insurance when travelling within their own country because any injuries or accidents will be covered by their healthcare system. This is not the case in every instance, as each province has different healthcare systems with varying coverage, so many emergency expenses may not be covered.
Yet despite this, only 25% of Canadians vacationing in the country said they would be purchasing Travel Insurance. Many Canadians don't think they'll need it (the "it won't happen to me" mentality) or believe that their credit card provides coverage already (it's not nearly as comprehensive as you think).
What To Do In the Event of An Emergency
In the event of an emergency, you should notify your Insurer as soon as reasonably possible. Keep your Travel Insurance card with you at all times to make this easy. It will also help someone else call on your behalf, should you be unable to.
Your Insurer can likely help you locate a nearby medical facility that can provide the best medical treatment appropriate for your condition. You'll also be able to ask questions and confirm coverage so that you can make informed decisions about your health while abroad.