Back
5 Reasons Why Having Fun at Work Shouldn't be a Bad Thing
By: Benefits by Design | Wednesday January 18, 2017
Updated : Wednesday January 5, 2022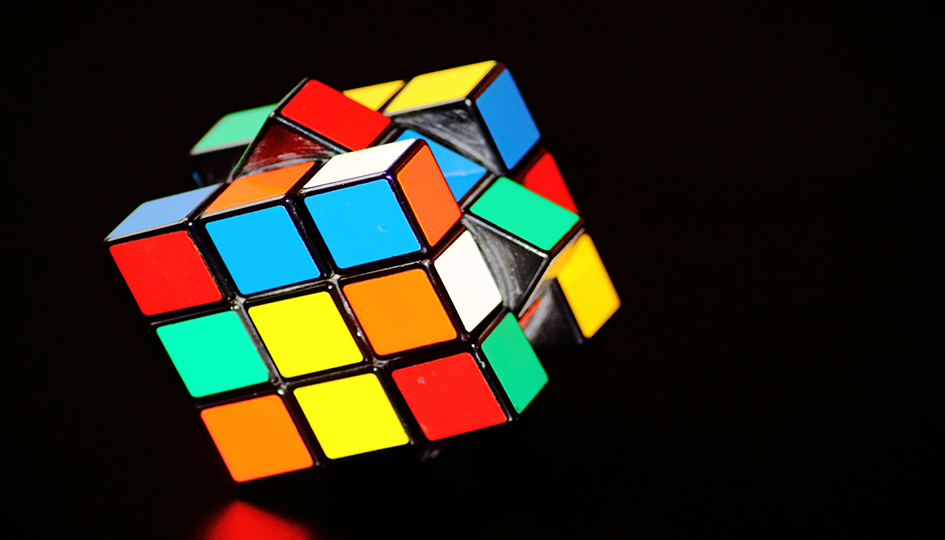 A new trend is coming to the workplace – and at Benefits by Design (BBD) Inc., we are ready for it!
Workplace wellness is evolving to workplace wellbeing which encompasses all aspects of wellness, not just physical fitness. The term "workplace wellbeing" encourages employees to address emotional, spiritual, and cognitive needs as well as their physical wellbeing.
We are big believers that a "well" employee is a "swell" employee – someone who is able to do their best because they are at their best. We encourage employees to make time for themselves during their workday and give "play" at work a try!
Reason #1: Fun Challenges You
Fun activities have a way of challenging you and can spark creative thinking.
We love seeing brains at work, so we set the stage for it to happen across all of our offices. At BBD, we perpetually stock a "puzzle corner" – where, at any given time, a jigsaw is in progress. People stop by, put in a few pieces, and chat with a colleague who is also there. The micro-break this little activity provides can actually improve brain function, and in the long-term, tasks like making puzzles help stave off memory-related diseases.
Reason #2: Fun Fosters Collaboration
In addition to improving existing relationships, crossing paths with people you don't interact with regularly enriches the workplace.
At BBD, our workplace social committee always has something up their sleeve to bring us together in a way that is fun and often improves our local communities. Together, our social committee has planned annual summer fun days, bake sales, charity drives, and even a mini-putt golf course set up throughout the office. Employees golfed in randomly assigned teams at times that suited their schedule. It was an excellent way for people to get to know each other and helped connect a new hire with more people in a ½ hour than a formal meeting ever could have.
Reason #3: Fun Lets You Exercise Creativity
Fun taps into your creative side – which is an excellent thing in the office. The ability to problem-solve and find innovative solutions to challenges is a sought-after skill. To foster this, consider creative activities for people to fit into their day.
As an example, during an extremely harsh, cold, and dreary winter season, our Kingston office was in the market for a way to brighten things up. So we set up a crafting station where people could make pipe cleaner or tissue paper flowers which were then displayed in "flower beds". There were so many flowers scattered throughout the office you'd have sworn summer had come early!
Everyone can be creative, but a nudge in the right direction from employers can set the tone and make employees comfortable having fun at work.
Reason #4: Fun Reduces Stress
This should come as no surprise, but fun things are less stressful than not-fun things.
Just like exercise, play releases endorphins, and endorphins keep you happy — that's just science.
Endorphins temporarily promote an overall sense of wellbeing, making you feel less stressed, and we all know work can be stressful at times. Put a couple Sudoku or colouring books on the lunchroom table. Post people's high scores from an app that many enjoy (Candy Crush and Pokemon Go are among the BBD fads we've had), or provide a soccer ball for lunchtime play on a beautiful day. You will see smiles and you will hear laughter, guaranteed.
Reason #5: It's fun to have fun!
Even as adults, playing is fun!
We aren't advocating for a room devoted to pinball machines or a plastic slide in the lobby. Elements like that exceed our budget and our operational realities – but there is much you can do that doesn't break the bank or impact productivity that people will be happy to participate in.
In 2014, BBD hosted Wii Olympics, in honour of the Winter Games in Sochi. People were randomly paired and competed in the boardroom in various events, at times that suited them and their schedule. It turned out we had some tremendous talent in the bobsled, and no one could master snowboarding. Much fun was had by all, in ten or fifteen-minute increments of time and when the games ended, there was a medal ceremony and potluck featuring foods from the countries represented (which — believe it or not —also makes your business better).
Working play into a day can make your people want to stay — and in today's competitive business landscape, a sense of fun and opportunities to play can make work seem less like work!
Plus it rhymes. No one should say no to a good rhyme.