Back
[Free Download] Using Industry Benchmarking to Create Competitive Benefits Plans 
By: Benefits by Design | Tuesday February 22, 2022
Updated : Monday June 5, 2023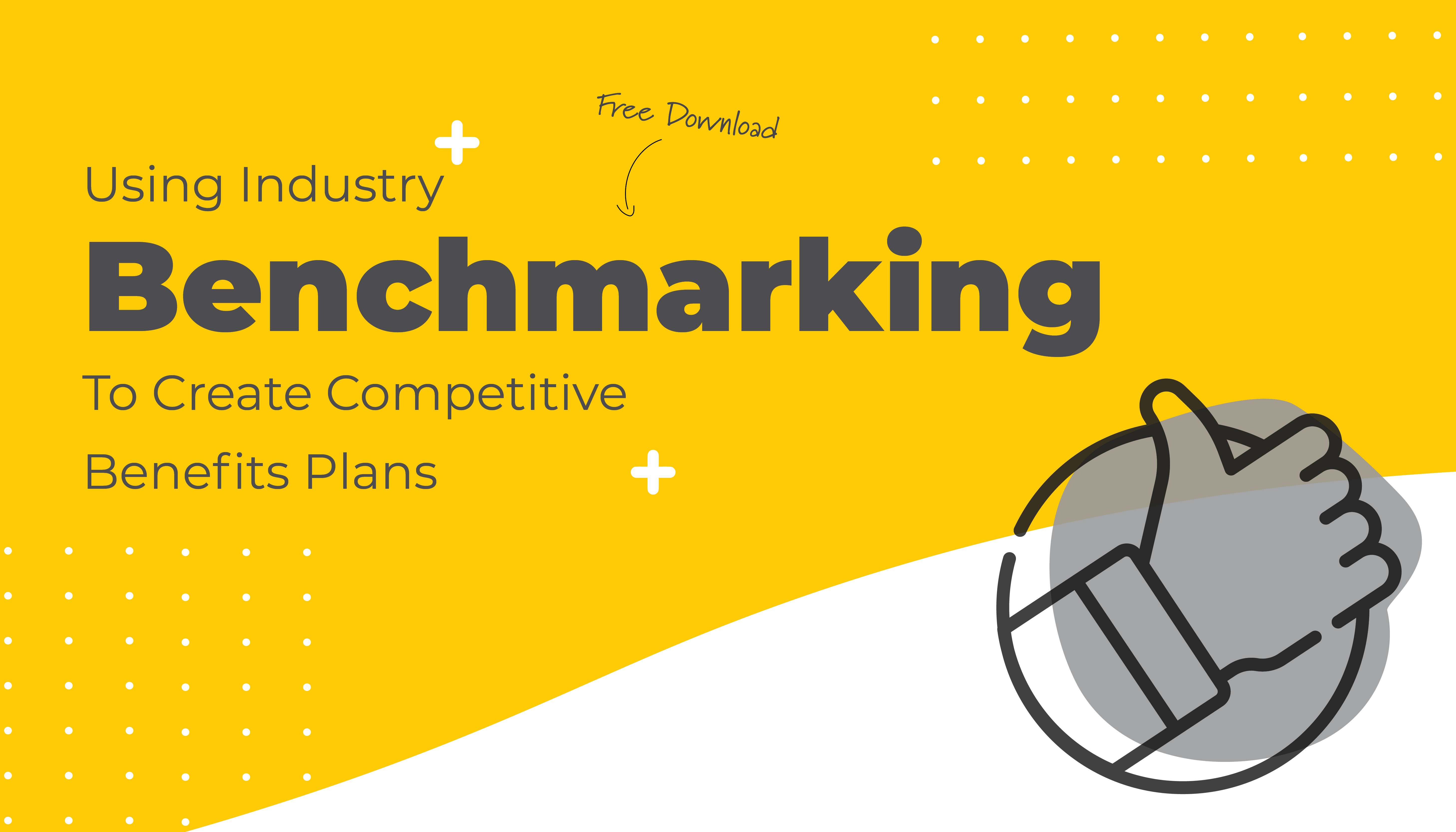 At Benefits by Design (BBD) Inc., we often deal with small business employers looking to provide a benefits plan to their employees for the very first time. With no prior experience in offering benefits, it can be difficult to know where to begin.
That's where industry benchmarking comes into play!
Download the Employee Benefits Benchmarking Report (PDF: 314 KB)
What is Benchmarking?
A benchmark serves as a baseline in which to evaluate performance, acting as a method of comparison for what is "standard".
Applied to group insurance, a benchmark might be a report on what the average employer in [insert your industry here] provides to their employees. This allows you to be at least on par with your competition, and perhaps even preferable by including additional highly sought-after coverages.
Using Industry Benchmarking to Create Competitive Benefits Plans
When creating an employee benefits plan, using industry benchmarks will yield valuable insights to aid your decision making.
Stay competitive. When Canadians are looking for work, they're looking at employers' benefits plans just as closely as they're looking at salary, vacation, and opportunity. Utilizing industry benchmarking will help you contextualize what other businesses in your industry are offering, so that you can build a plan to match them.
Allows you to be proactive and identify trends. Benchmarking can also offer a glimpse into historical trends over time, and you might be surprised by what you find. For example, we've talked a lot about the impacts of the pandemic and the mental health crisis in Canada the last few years. From 2019 to 2022, we've seen consistent, year-over-year growth in the uptake of Employee Assistance Programs (EAP)s amongst small- to medium-sized employers (more on that below).
Identify industry-specific trends. Different industries may approach employee benefits differently, so benchmarking for a specific industry can yield powerful insights, too. For example, we recently benchmarked Canadian construction companies in BC, based on our own block of business. What we found was that they add Long Term Disability (LTD) Insurance more often than many other industries! 66% of BC construction companies with more than 25 employees included LTD compared to only 47% in our standard benchmarking report.
Getting Started in Group Employee Benefits with the BBD Starter Plan
Example Benchmarking and How to Draw Conclusions
Let's take a look at some example benchmarks and showcase the kinds of conclusions that can be drawn to create better, more competitive benefits plans.
Growth of Employee Assistance Programs (EAP)s
The growth of EAPs has been an observable trend for some time now. In fact, we've seen consistent, year-over-year growth in the number of employers with EAPs on their plans over the last three years. Based on our own block of business, here's how EAPs have grown:
2020 — 12% of groups with an EAP
2021 — 14% of groups with an EAP
2022 — 15% of groups with an EAP
2023 (thus far) — 1% of groups with an EAP
Among those, there are three standout industries who take EAPs most often: Finance & Insurance, Professional, Scientific & Technical Services, and Health Care & Social Assistance. Employers within those fields may need to strongly consider EAPs as part of their benefits offerings in order to remain competitive and meet the expectations and needs of employees!
Long Term Disability (LTD) Insurance Within the Construction Industry
Recently, we engaged in some targeted industry benchmarking exercises and analyzed our own block of business, looking for trends within industries. Below is a glance at construction companies within British Columbia, where you'll see that construction companies have a noticeably higher uptake in LTD (66%) than the average (47%) within our entire block of business (across all industries).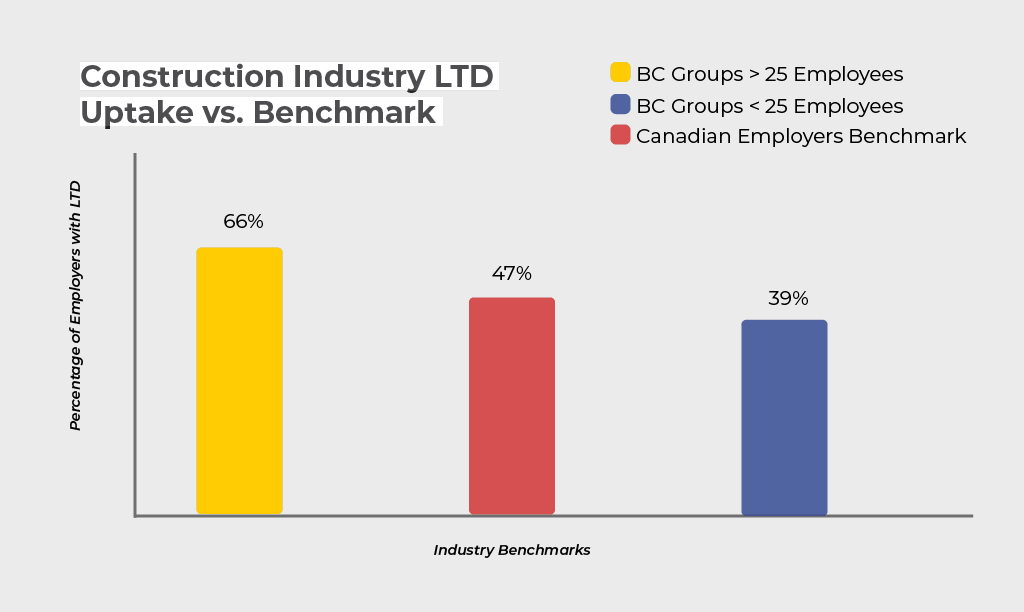 Using this knowledge, employers and their Advisors might consider looking more seriously at LTD coverage as a means of remaining competitive amongst similar companies (as well as keeping employees financially secure in a dangerous industry).
Want to Use Benchmarking Strategically?
Benchmarking can be a powerful tool to see where you stack up against the "average". When applied to benefits, utilizing industry benchmarks can provide valuable insights like those above to begin discussions, inform decisions, and ultimately create a better, more competitive benefits offering.