Back
What are Paramedical Services & What is Covered?
By: Benefits by Design | Tuesday June 9, 2020
Updated : Thursday March 16, 2023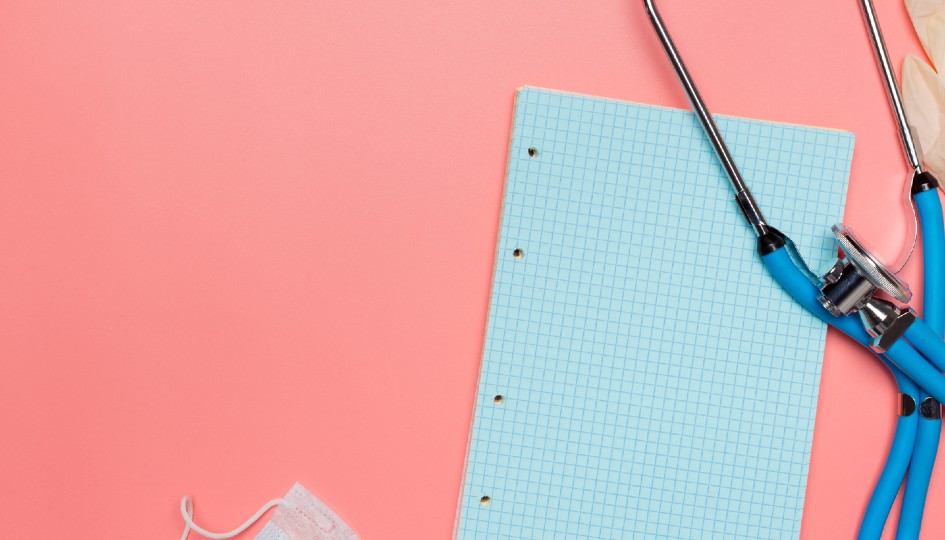 Paramedical services (sometimes known simply as "parameds") are one of the most popular benefits offerings in Canadian employee benefits.
Prospective employees consider an employer's benefits coverage closely, and health insurance and parameds are usually at the top of the list.
What are Paramedical Services?
Paramedical coverage makes up a piece of traditional health insurance or Extended Health Care (EHC) benefits and provides coverage for several different types of healthcare practitioners. Paramedical services have the potential to reduce stress, improve sleep, reduce pain, and provide personal support.
The Importance of Sleep and How it Relates to our Overall Health
What Services Are Included?
This coverage offers reimbursement for a variety of practitioners not usually covered under a provincial health plan.
For example, paramedical practitioners can include those from professions such as:
Massage therapy
Chiropractic services
Acupuncture
Physiotherapy
Master of Social Work
Speech Therapist
Dietitian
Naturopath
And more!
Your paramedical coverage will vary based on your own employee benefits plan and your Insurer. We encourage you to confirm your own specific coverage.
Why Should an Employer Offer Paramedical Services?
Paramedical services are one of the most popular benefits offerings — but why?
Employees Value Paramedical Coverage
Like it or not, current and prospective employees place a lot of value on paramedical coverage as part of their total compensation package. Parameds are an attractive offering that can help keep employers' plans competitive and attract and retain top talent.
Paramedicals Are Embedded Into Extended Health Care (EHC)
Extended Health Care (EHC) coverage generally includes paramedical coverage. Any benefits plan that offers EHC (most do) will include this coverage. As a result, paramed coverage is practically expected by employees.
It's Practically Synonymous with Employee Benefits
Health coverage is a core piece of almost any benefits plan and paramedicals are often a part of that coverage. Consequently, employees expect their employers to cover parameds through their health coverage.
Is Paramedical Coverage Expensive?
The cost of health insurance will vary based on employee usage and the types of coverage available.
Paramedicals are often one of the most frequently claimed benefits, second only to drugs. When usage of a benefit is higher than projected by the Insurer, costs may increase. Above all, employers should take a close look at their benefits philosophy to ensure that this coverage is worth it for them.
Parameds are a popular benefit amongst employees. Employers looking to keep employees healthy and happy while attracting and retaining top talent should consider paramedical coverage strongly.
Reducing the Cost of Paramedicals
Parameds are a popular benefit, so they're a viable inclusion in almost any benefit plan. However, that popularity can quickly become costly.
Looking to provide paramedical coverage on a budget? There are several options to potentially reduce the cost of paramedicals.
Decrease Paramedical Maximums or Offer a Combined Maximum
Paramedicals are generally offered with a maximum dollar amount per practitioner. Once employees hit the maximum, they can't claim anymore until the maximum resets with a new benefit year. Reducing these maximums may lower your overall costs. Alternatively, employers can set up a combined maximum — such as $1,000 — to allow employees choice while still controlling costs.
Benefits Communication and Education
Additionally, there's sometimes a "use-it-or-lose-it" mentality when it comes to benefits. This is particularly true with paramedical practitioners, where this behaviour can unnecessarily drive up usage (and therefore cost) as a result.
Employers should know that there is a downside to the use-it-or-lose-it mentality. It all comes down to cost. Benefit plans are set up based on projected claims and an insurer won't be banking on all of your employees maxing out their paramedical coverage. In fact, high paramedical claims could be one of the reasons for an increase in cost when your plan renews.
Instead of adopting a use it or lose it mentality, our suggestion is to encourage employees to use their benefits as needed. Provide employees with proper education on the costs of benefits, and, if required, add some additional cost-containment measures.
Additional Cost-Containment with a Health Care Spending Account (HSCA)
A Health Care Spending Account (HCSA) allows employers to set a specific dollar amount per employee to spend on eligible health and dental expenses, including paramedical costs. However, employers may be able to remove paramedicals from their EHC benefit and instead offer employees an HCSA. An HCSA allows them to continue to claim their paramedical costs, but also opening the door to other eligible expenses.
Prioritizing Coverage Using Value-Based Care
Employers looking to get the most out of their benefits plan while remaining cost-conscious could prioritize coverage based on the principle of value-based care, which uses scientific evidence to help inform decisions about plan design.
Paramedical Coverage & Value-Based Care: Keeping Employees Healthy with the Right Coverage
In other words, what this essentially boils down to is an exercise in prioritization of coverage, focusing on the types of benefits that bring the most value to employees.