Back
Managing Your Workplace Mental Health (During) and After a Pandemic
By: Benefits by Design | Tuesday May 4, 2021
Updated : Tuesday May 9, 2023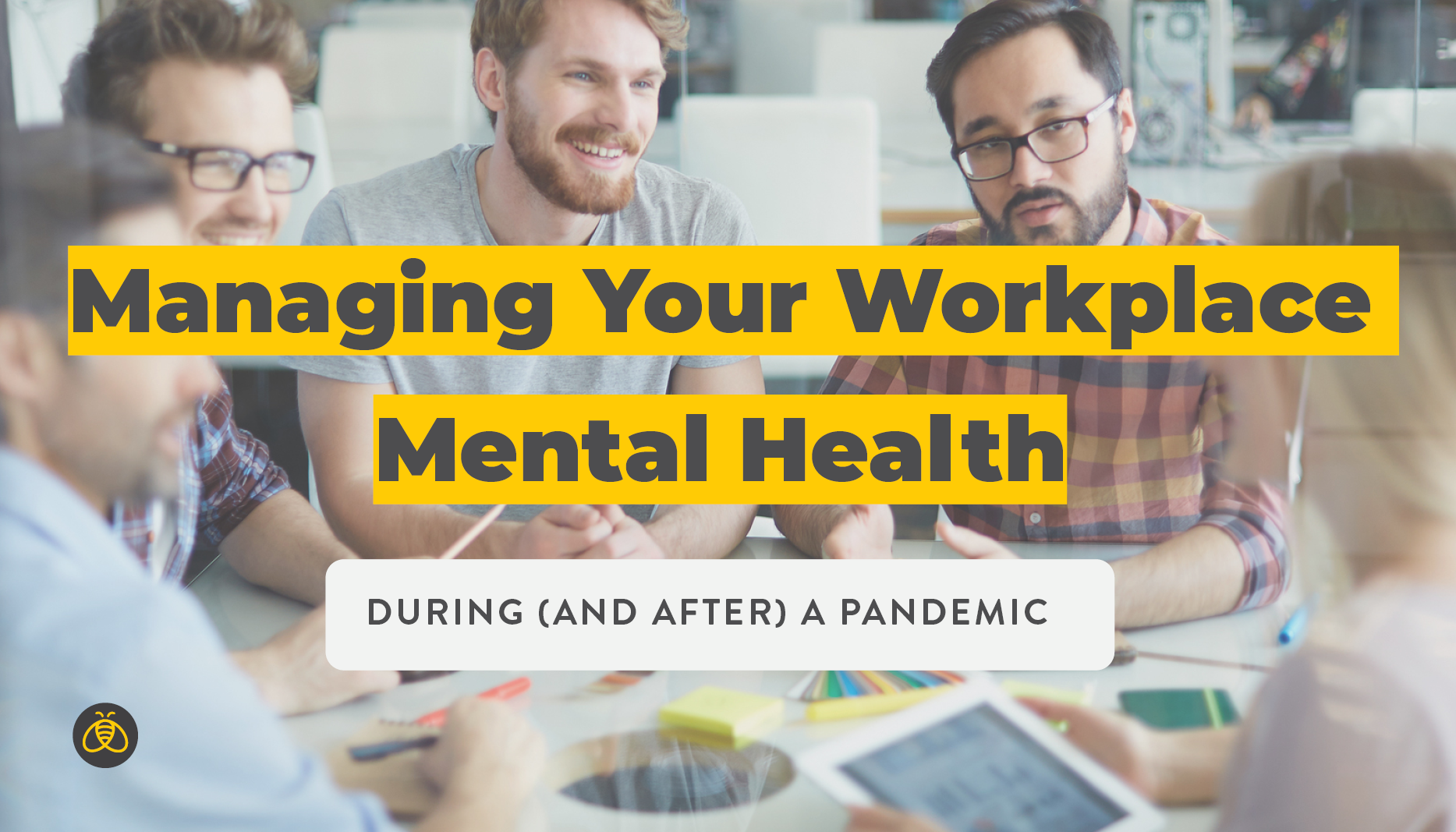 It's no secret that the COVID-19 pandemic affected Canadians' mental health. What's more, the long-term effects on our mental health and resilience are yet to be seen.
Your workplace and employee's overall mental health, and thus their engagement, productivity, performance, and profitability, are almost certain to be challenged in the years ahead. 
How can you manage your workplace's mental health?
Prevention and Creating a Safe Space for Employees
Although the stigma surrounding mental health issues is declining, there are still many Canadians who feel that they can't talk about their mental health, particularly when it comes to how it is affecting their work.
One of the most effective things that you can do to manage your workplace mental health is around prevention. By creating a safe space, supporting employees through their struggles, and providing options to relax and take a step back, you can support employees before things get bad. Here's how:
#1. Make Mental Health Part of the Conversation
When you're talking about health and wellness, ensure mental health is a part of the conversation. Remind employees about the options available to them to manage their mental health, such as vacation and personal time and employee benefits options like an Employee Assistance Program (more on that later).
8 Ways for Employees to Look After Their Mental Health During a Pandemic
You can also incorporate important days and observations into your workplace, such as Mental Health Week, which is the second or third week of May.
#2. Offer Vacation and Personal Time Off
Offering employees time off is key to keeping them happy, healthy, and well! However, when it comes to Personal Time Off (PTO), employees are often apprehensive about using the time for a "mental health day". One of the very best things you can do is to encourage this practice and actively and make it known to employees that it is an acceptable use of PTO.
#3. Implement Workplace Mental Health Programs
Utilize workplace wellness programs like Not Myself Today of the Canadian Mental Health Association (CAMH) Toolkits to provide support and educate employees about mental health.
Mental Health Solutions Through a Benefits Plan
Employers have options through an employee benefits plan to bring mental health coverage to employees and keep it in the spotlight:
Employee Assistance Program (EAP)
An Employee Assistance Program (EAP) provides support and resources for employees struggling with life's challenges through professional counselling services. It's an affordable, effective method of providing mental health support to employees through your benefits plan!
Even before COVID-19, we were seeing more EAPs as a part of benefits plans as employers began recognizing the impacts of the Canadian mental health crisis on their employees. From 2018 to 2019, we saw a 30% growth in the number of BBD groups taking an EAP.
How an Employee Assistance Program (EAP) Improves Mental Health
Psychologist and Paramedical Benefit
Depending on plan design, many employee benefits plan's Extended Health Care (EHC) benefit will include coverage for paramedicals. This often includes psychologists for counselling and mental health support!
Mental Wellness Apps and Telemedicine
Likewise, there are many apps for mental health and wellness, some are even available through your Insurers! For example, Green Shield Canada (GSC)'s MindBeacon is a mindfulness solution to help plan members manage their mental health. There are also other mental health resources available through GSC in the digital clinic.
Canada's Mental Health Crisis
Canada's mental health crisis is worsening, and in the wake of COVID-19 and the anxiety, isolation, and uncertainty it brought, it is projected to continue. Canadian employers will need to consider carefully how their workplace supports employees' mental health.
Mental Illness Awareness and the Overall Mental Health of Canadians
Indeed, many employers are already turning to one solution in particular: an Employee Assistance Program (EAP). The rise in uptake of EAPs in Canada is a trend that we can get behind as a proven method to support employees and provide resources and options for those struggling.