Back
16 Employee Wellness Ideas to Create a Better Workplace
By: Benefits by Design | Tuesday February 11, 2020
Updated : Wednesday January 11, 2023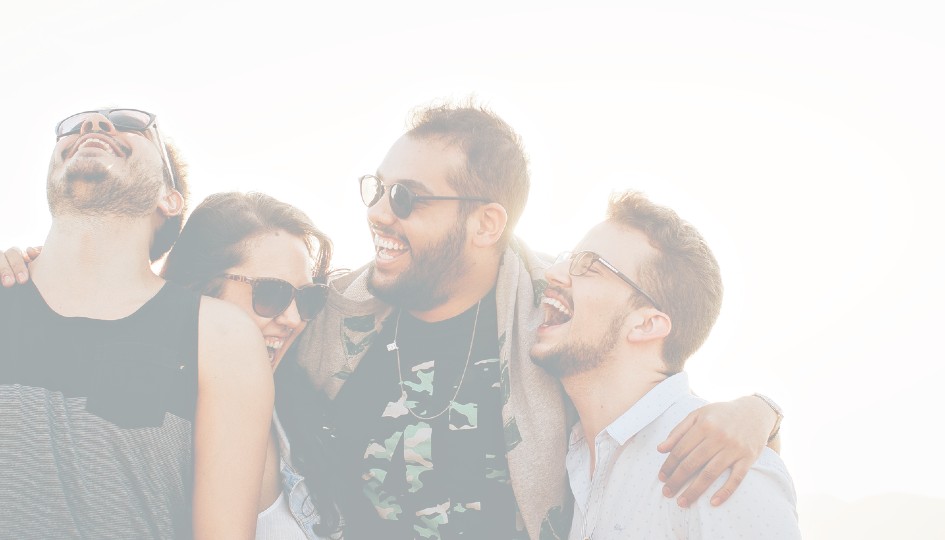 A healthy workplace reduces absenteeism and illness, increases employee engagement, job satisfaction, and productivity. It's a no brainer to want to make sure your workplace and your employees are healthy, happy, and financially secure.
At Benefits by Design (BBD) Inc., our approach to health and wellness is focused on four main pillars that affect employee wellbeing overall: physical, mental, social, and financial health. Each pillar is equally essential and creates a holistic, well-rounded approach to employee wellness.
It takes time and consistent effort to create a workplace culture that encourages health and wellness! With these 16 employee wellness ideas to get you started, you'll be well on your way to an employee and workplace wellness program that works!
Physical Health
Firstly, we have physical health. Many adults do not get the recommended 150 minutes of moderate-to-vigorous activity per week. There are several things employers can do to get employees moving at work:
#1. Encourage exercise at work. Thirty minutes of exercise each workday equals the recommended 150 minutes. To combat the "lack of time" factor, employers can encourage activity at work through opportunities like walking meetings or treadmill and standing desks.
#2. Utilize apps and other technology. A quick search for "fitness apps" pulls up dozens of great options to incorporate physical fitness into employees' days. You can also consider other technologies, such as a digital health coach, like Daily Burn (available through the GSC Digital Clinic at a discount), or a wearable like a Fitbit.
#3. Do your own thing. Whether it's daily 2:00 PM stretch breaks (we love those), a mini-marathon to celebrate an employee, or even just a lunch-time walk around the building.
#4. Park farther away. Get that little bit extra of walking time in by taking the parking spot furthest from the door. It's an easy and effortless way to incorporate more physical activity into your day.
#5. Leave healthy snacks out. At BBD, our office kitchens are stocked with fresh fruits and vegetables for employees to snack. Employees rotate "kitchen duty" weekly, so the food is always fresh, tasty, and diverse (we must admit that it's possible a cake or two slips in sometimes).
Mental Health
Secondly, we need to talk about mental health.
Canadian employees report workplace stress as the primary cause of their mental health problems or illness, with depression and anxiety noted as the top two issues. Good mental health is a crucial aspect of workplace wellness, and since a majority of Canadians (80%) feel their employers have a duty to keep them healthy, workplaces should consider a few things:
#6. Support and encourage employees' hobbies. Hobbies give employees a mental break and ultimately make them a better employee. Whether that's reading, hiking, dirt-biking, gardening, or something else entirely, employers can support employees' hobbies through options like subsidies (more on those below) or a Personal Spending Account (PSA).
#7. Offer vacation incentives. Spoiler alert: vacation is good for employees, which means it's good for employers, too! Incentivize employees to take their full vacation allotments and reap the rewards of rested and rejuvenated employees.
#8. Allow flexible work schedules. More and more, employees are seeking flexible work schedules, and there's no need to wonder why. Flexible work schedules can be included as part of a total rewards strategy and can reduce escalating stress levels and provide a new level of choice and freedom to employees.
#9. Bring a dog (or two) into the office. "Bring your dog to work day" offers employees short mental breaks, increased productivity, and encourages them to take short walks, the benefits of which we've already covered above. Plus, they're cute!
Bonus: Since we're a benefits company, we can't help but highlight the importance of an Employee Assistance Program (EAP) can have on an employee's mental health. An EAP provides employees with support and resources through some of the most challenging times of their lives.
Social Health
Our social health is incredibly essential overall, as those with stronger social connections live longer. Having a variety of healthy relationships plays a vital role. Employers can encourage social health in several ways:
#10. Start a Health & Wellness or Social Committee (or both). Gather a few like-minded employees and get them in one room to brainstorm ideas for health and wellness, and you'll be amazed at what they come up with. Likewise, a workplace Social Committee can focus your company's efforts with the community and volunteering.
#11. Community Initiatives and Volunteering. There are so many benefits to volunteering that we can't list them all here/. There are so many ways to volunteer that workplaces serious about employee health and wellness have no reason not to. And if you need another reason to get out and volunteer, here it is: volunteer work also has significant benefits to your business.
#12. Celebrate success and milestones! Hit your company goal? Someone has a milestone birthday or adds a new addition to the family? Celebrate! We do a lot of that over on our Instagram page.
#13. Organize potluck lunches. It sounds simple because it is. Unlock the power of potlucks and benefit from increased employee engagement and creativity, not to mention tasty food.
Financial Health
If your goal is to build a healthy workplace, you can't forget about your employee's financial health and financial plans. That doesn't necessarily mean you need to pay them more money, but rather educate them about financial wellness and offer the right resources and tools. Here are some things to consider:
#14. Offer RRSP matching. Up to 90% of Canadians don't have a formal plan for retirement, which is rapidly growing more expensive. Employers who offer matching contributions for RRSP contributions can help ease the stress and uncertainty of retirement.
#15 Offer subsidies. At BBD, we offer employees a Personal Spending Account (PSA) to use for their hobbies and interests. Offering subsidies to pay for health and wellbeing initiatives encourages employees to pursue their interests without worrying about finances.
#16. Get to know your benefits. An employee's benefits plan can cover a lot, which means they're paying for less out of their own pocket. The better they know the ins-and-outs of their plans, the better (try these benefits communications tips). If employees have access to a Health Care Spending Account (HCSA), they can use their dollars to cover their Extended Health Care (EHC) and Dental insurance premiums, giving them a little bit more money on their paychecks!
Get More Employee Wellness Ideas: Health and Wellness Calendar
Ensure you're getting started off on the right foot with your workplace wellness program with the BBD Health and Wellness Calendar! Updated annually, it's full of ideas like these as well as important dates for health, wellness, and practical steps to implement an employee wellness program.